I stopped in to a local mom n pop shop today, and saw this sweet SG100 hanging on the wall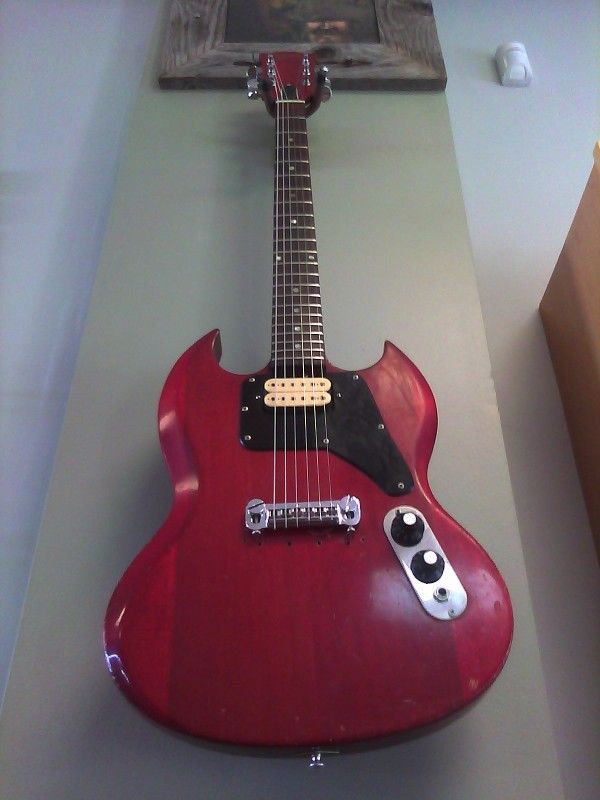 It's heavily modded, not in too good of shape. Plenty of gashes and bang ups. Non-original tuners that are kind of crappy (Grovers, but they didn't seem to be too good), but they said that it seemed as if all the work was done professionally, and around the time the guitar was made.
It sounds freakin' awesome. The only humbucker I've ever liked (Fender guy here..). They want $500 for it and I really want it.
I was thinking of trading my SG Classic for it + cash on their end. I never really bonded with it, so figured I can let it go and grab some cash to fix my Bandmaster.
Is $500 a fair price for this guitar? Likewise, how much cash would be fair to trade the Classic for on top of the SG100?