new late nineties blonde blues jr day!
Pics first.
Hanging out with my vox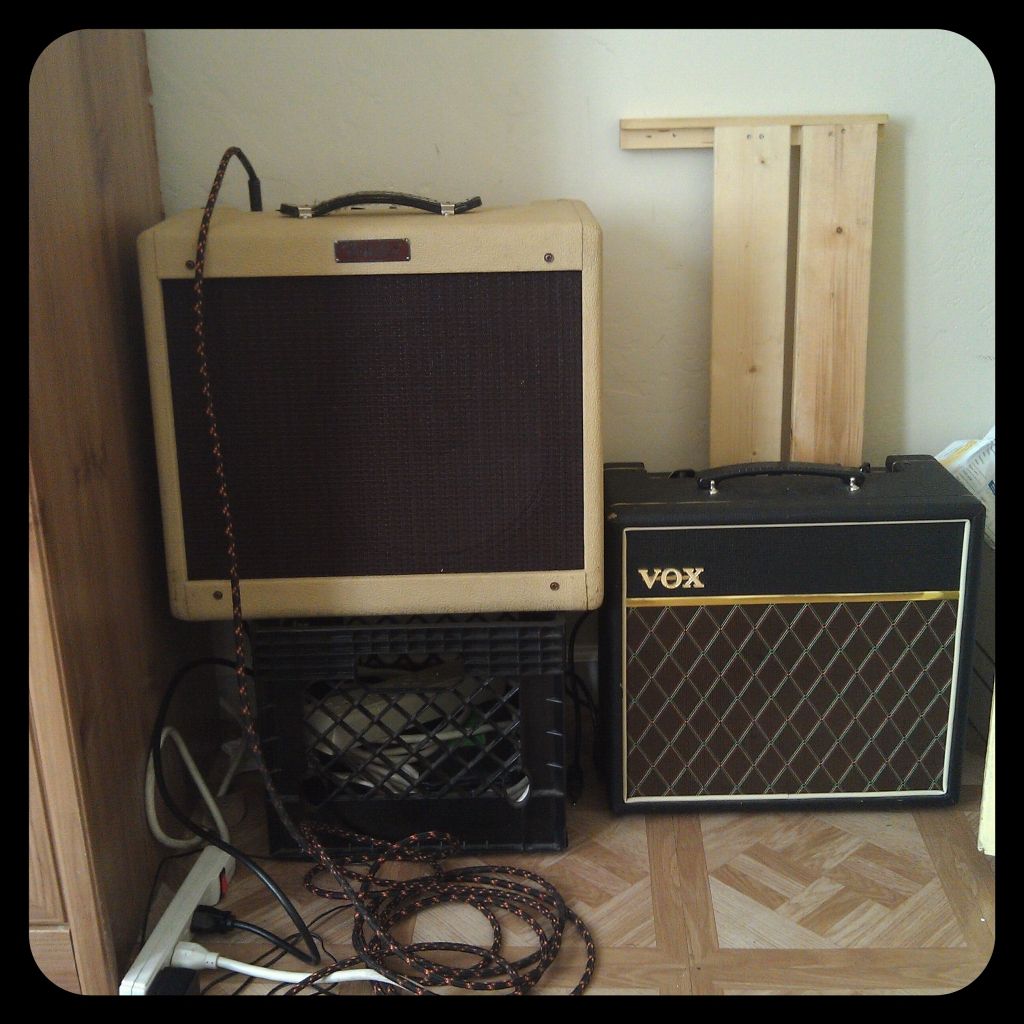 It's a late nineties made in usa model (I was hoping to get a creme board but whatever) in really good condition. Came with a brown slip cover too. Needed new power tubes but all three preamp tubes are Phillips ecg 12ax7w something or other. Anyone know the scoop on those?
The reverb is really weak, not typical of any blues Jr I've played, so I need to figure that out. But I mean, I've got plenty of reverb...
A steal so I'm happy. Sounds great and huge. It's so nice having a smaller amp.