So
the 2012 New Year's gear resolutions thread
got me thinking.... How'd everyone do? What'd you buy? What'd you sell? What'd you keep?
For me...
What I started with:
Guitars - Benford Tele, Benford Custom Dual Cutaway, Reverend Flatroc, Larrivee OM-03re
Pedals - pretty much this, but was probably slightly different...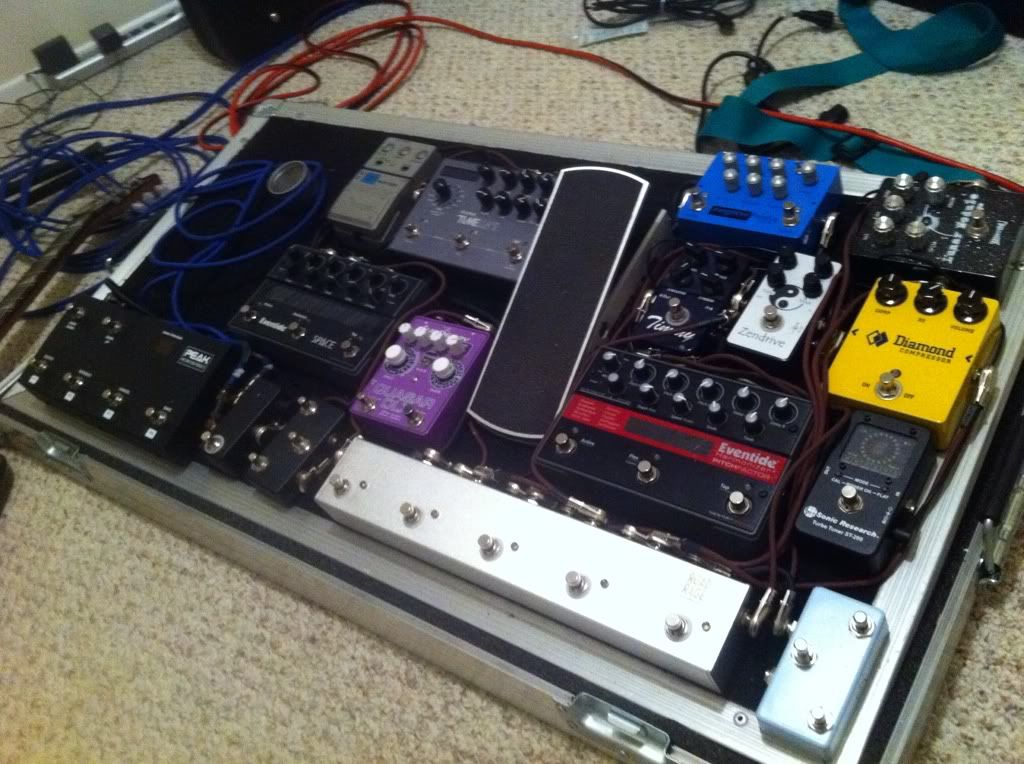 Amps - Gabriel Voxer V18, Marshall Class 5
Cab - Emperor 2x12
.....Aaaaaaaand fast forward to the end of the year.......
Guitars - G&L ASAT Special, Gibson Les Paul Standard, Larrivee OM-03re
Pedals - this...
Amp - Gabriel Voxer V18
Cabs - Emperor 2x12, Stagecraft 1x12
So yeah... Guitars are COMPLETELY different, but I'm much happier with 2 amazing electrics as opposed to 1 great electric and 2 decent ones. Pedalboard got downsized significantly and I'm MUCH happier because of it. I'm gonna bookmark this thread, and I'd be willing to bet that my board will look only SLIGHTLY different at this point next year (might swap the SP Comp for something else... But that's all I'd prolly change. I'm finally satisfied with everything and the controllers really simplify my live playing. The Gabriel has been with me for over 2 years now, and won't be going anywhere. I'd like to add a 2nd amp in '13, but only to compliment the Gabriel. Cabs are here to stay as well.