many of you have seen the "bromance" shot of me and my bass player in 1986, with our custom ordered Jacksons and our
acid washed jeans
recently on the Jackson Charvel forum, the bass has reappeared!
a buyer in germany bought it from ebay.
i still think this is one of the COOLEST basses i have ever seen
Rob sent in a pair of board shorts to Jackson, and told them he wanted the bass to match his shorts!
they did a great job.....still got the original hangtags and "sold" tag on it!
here we are, so in love.........so in love.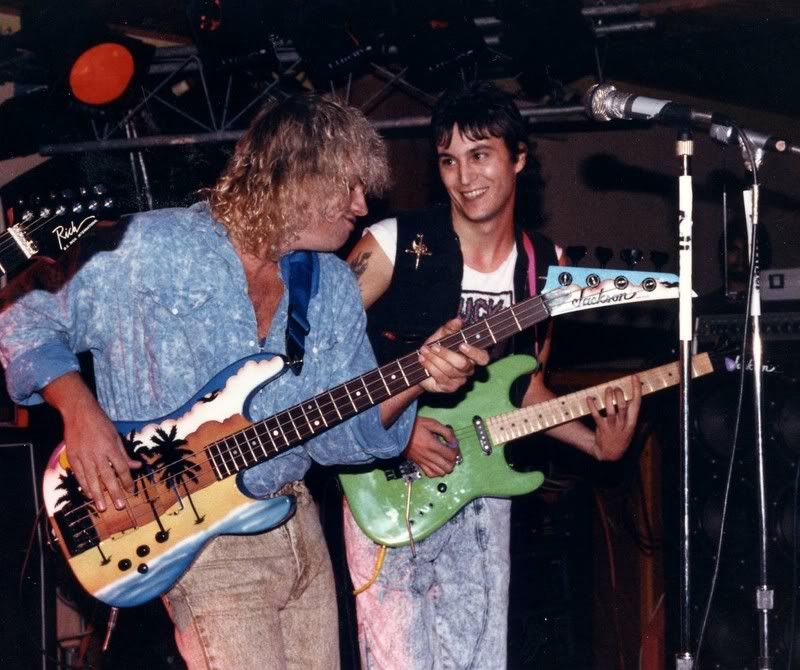 and the bass now in Germany, still in mint condition!