So I'll share it with you.
I've been wanting to change up my kit a bit. Just to put myself in another place while drumming.
I saw a show last weekend. The first two bands were kinda psychedelic 60's pop. Both drummers had really stripped down kits and were both pulling off a lot of cool **************** with minimal setups.
So I did the same thing.
Before: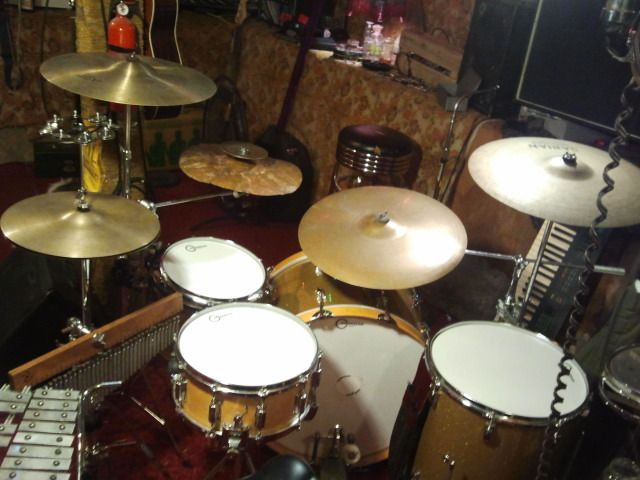 After: