"my mom and i picked up this gorgeous lil guy on our way to play tennis. he had stopped oncoming traffic and was sniffing around the wheels of a minivan with a bewildered driver freaking out and trying to get him to move out of the road. mom stopped and opened her door to get a better look at him and he just jumped right into our car.
we went to a couple houses trying to find an owner but no one would claim him.
he's a wonderful, well behaved little guy. he was very clean when we found him. he had a tick on his ear but we removed it with the head still attached. we're going to get him a flea collar and a little dog chow later today. we're pretty sure he's just a puppy but who knows. he sure is playful enough, but he doesn't gnaw incessantly on everything. he's probably a mix of dachsund and something else.
we've kept him outside, without a leash, for two days now. he hasn't left or shown any inclination of wanting to leave, but we can't keep him. i mean, we COULD keep him, but my mom's husband is a stubborn ass about some things, animals being one of them.
i don't want him to go to a pound, and we could never abandon him. he deserves a good owner. someone please take him."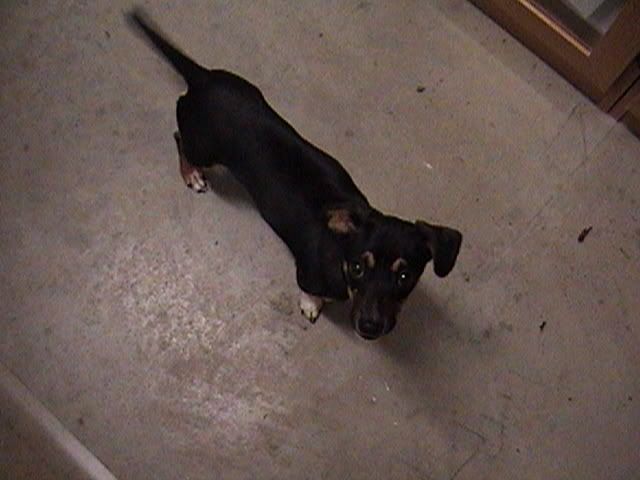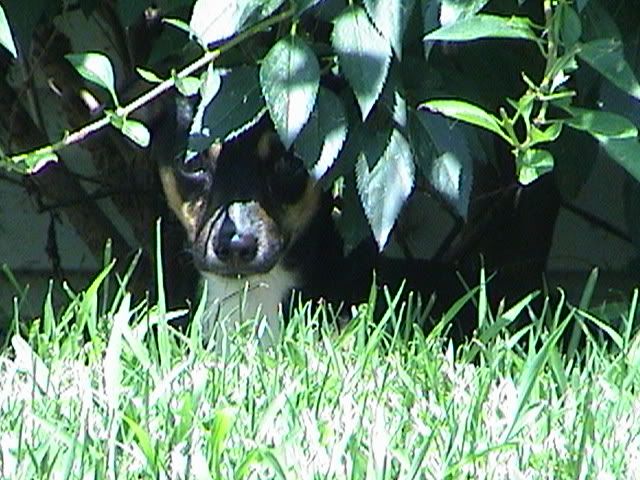 we've got until sunday to give him away. first come, first serve. if someone doesn't save him by then, mike (my stepdad) is going to have metro services come get him and put him down.
Thanks, guys.