This book has been on my wish list for a while, but I could never justify paying $140 for it. BN.com had it on sale for about 1/2 price with a coupon, so I made it my xmas present to myself.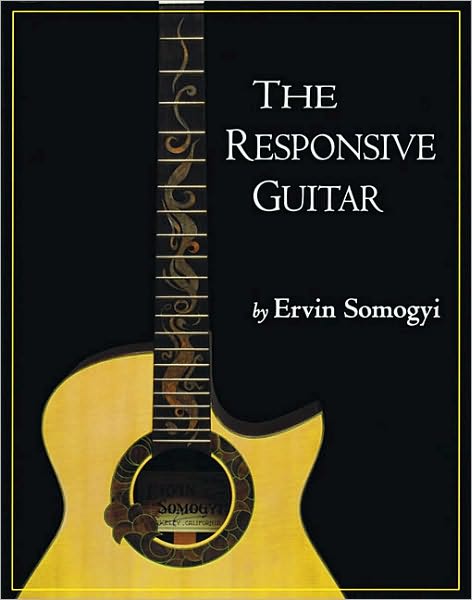 If you're interested in how guitars work, and you're thinking that you might even try to build one someday, this book is invaluable.
Somogyi gives you a framework for thinking about guitars. It boils down to this:
A guitar has 5 main resonances:
1) The back
2) The air chamber
3) The top monopole (the bass pump)
4) The top cross dipole (mids)
5) The top long dipole (highs)
These resonances define the voice of your guitar. They determine the main resonant frequencies, the harmonic content, and how your guitar projects.
Once you start thinking within this framework, you can more objectively evaluate a guitar's bracing and body shape.
For example, it will become clear why a jumbo isn't as boomy as a dread, even though a jumbo has a larger lower bout.
You'll also learn how and why a neck affects sustain. You'll reevaluate your ideas about traditional Martin-style asymmetrical tonebars.
And you'll see some pretty pictures of guitars.
Although some of his nuggets are available on the web for free, I think this book is worth the price for the education. There's a high density of information, and it's all foundational. This is not a how-to book.