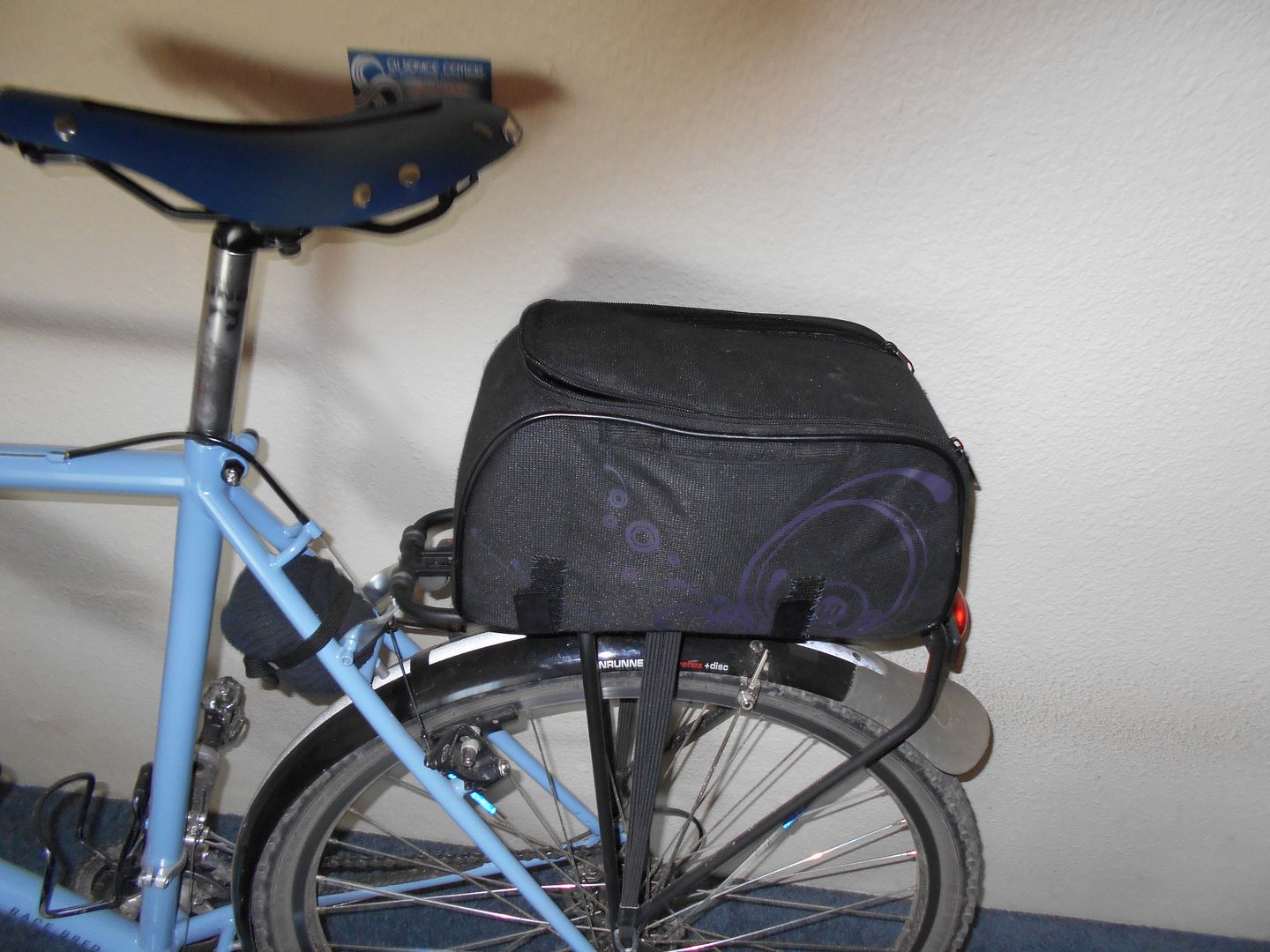 This is a bag that originally came with a printer sold by HP.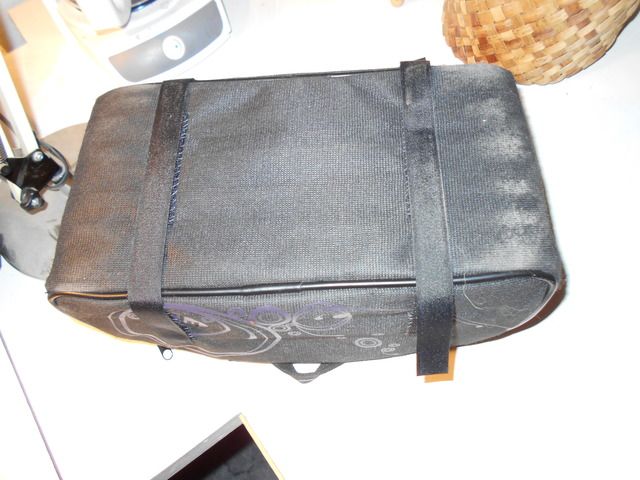 A bit of work with a needle and thread and some Velcro I had left from another project. Makes a great man purse when on the bike.
It also is just big enough to carry things needed for the jams at a friend's house, namely my G1X processor, cables, condoms and all else needed.