Looking to trade my MXR 10 band eq.Mint condition.
BSP Audio Fuzz. Has forty year old matched mullard ac128 transistors.
I also have a maxon PT999 mint in the box.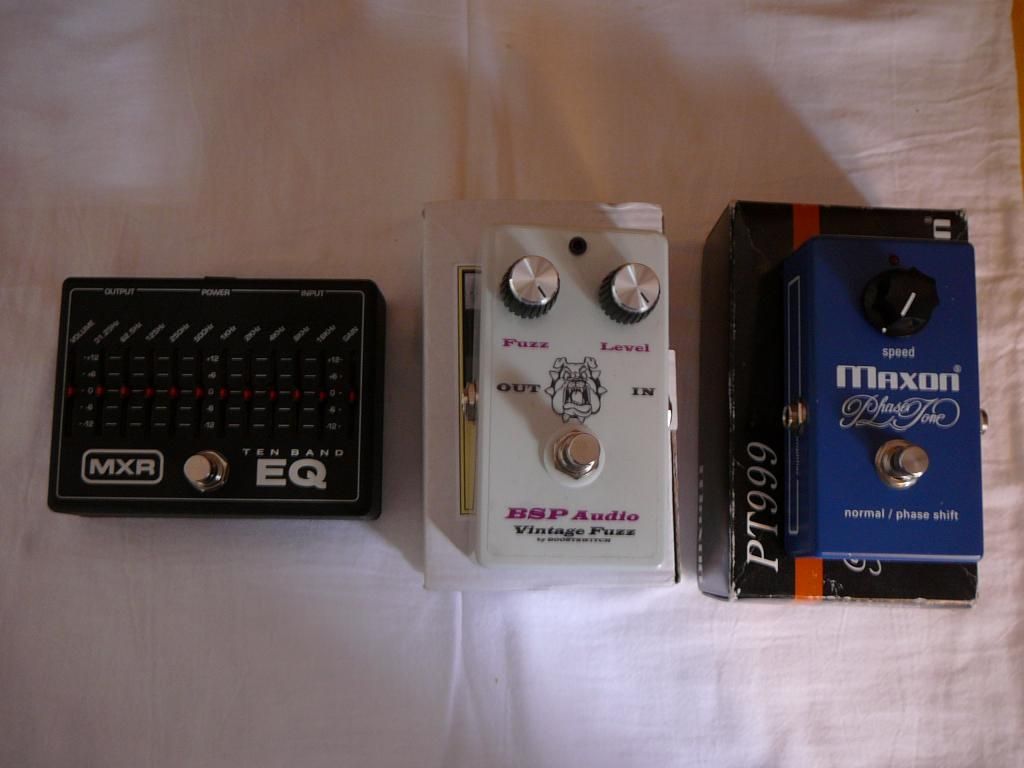 I can add money also.Here is what Iam interested in but Iam open to other stuff also.
BB pre.
ac boost
rc boost
ep boost
crunchbox
pigtronix boost, dist. or compresor
od 11
amp 11
Gen 5 echo
picklevibe
mojohand - any of them
dirty little secret
naga viper
You get the idea. Let me know what you have .I will post pics up lter today.