I have a 1995 Sonor Sonic Plus 5-piece drumset with Tama/Rock Hardware & Zildjian Cymbals that I am selling. They where a christmas present to me two years. In the last two years I have only played the once and have been only take out of the home once. They have been sitting in my room for the last two years. I have replaced the the drumsheads with Remo drumheads. All Birch Shells in a stain blue finish. Beautiful kit.
Kit consist of:
1 - 9 x 12 Tom
1 - 11 x 13 Tom
1 - 16 x 16 Floor Tom
1 - 5 x 14 Snare Drum
1 - 16 x 22 Bass drum
Zildjian A Custom Series"
1- 14" Medium Hi-Hats
1 -16" Medium Crash
1 - 20" Medium Ride
1 - Zildjian Backpack cymbal bag
Tama & Rock Hardware
1 - BD Pedal
1 - SD Stand
1 - Hi-hat
2 - Straight Cymbal Stands (One is Tama the other is Rock Hardware)
All the drums, cymbals and stands are in excellent condition. The bass drum has one dent in the shell and bass drum bracket doesn't have orginial screws. Other than that they are in excellent condition. I have $850 invest in all the drums and cymbals. I am asking $800 or best offer plus shipping.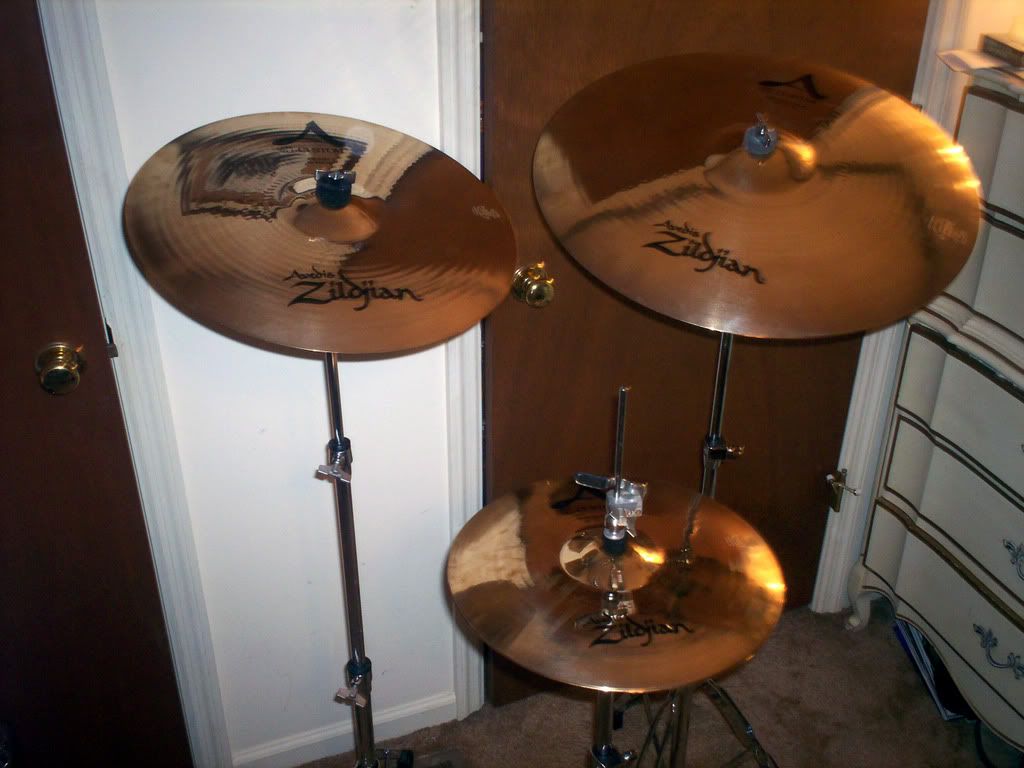 Email me at
ron_benefield@comcast.net
if you are interested.