Here is a rare Roland TR-727 Latin Percussion drum machine. It is in very good condition, all buttons work, outputs are fine. It comes with a power supply. $500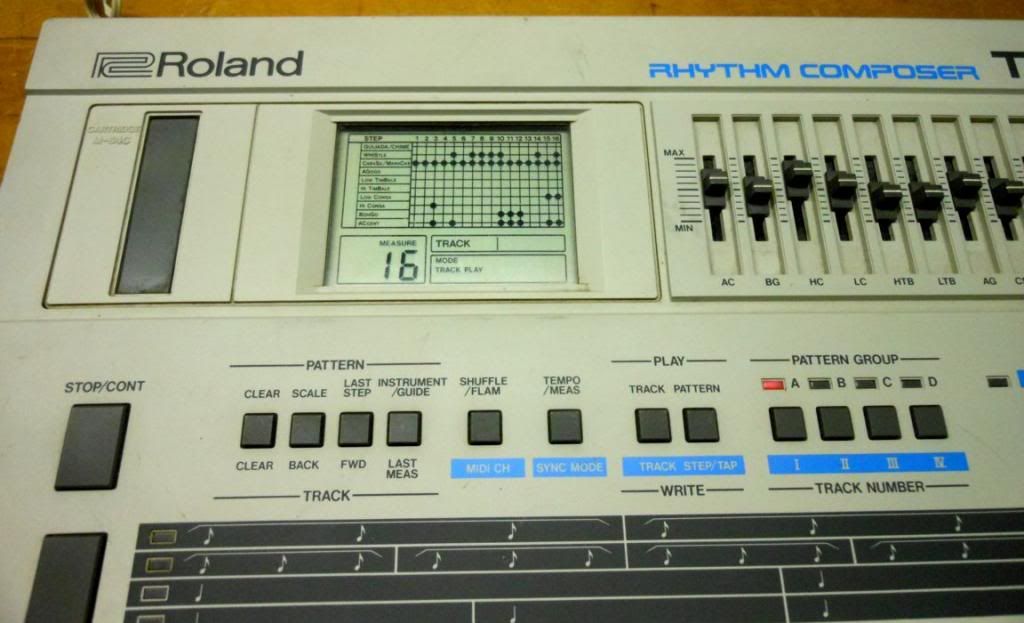 Cool for Latin, Tribal and Indian house and techno beats. Aphex Twin, Freddy Fresh, and Luke Vibert have used the TR-727. So have Stock, Aiken and Waterman, Madonna, Kylie Minogue, and tons of others.
You pay actual shipping, i cover PayPal. I've sold tons of musical items on eBay with perfect feedback... let me know if you want to check that out.