I'll start this off by saying, I Prefer trades...so a groovy trade offer will be considered much more than a cash offer.
Ibanez PT-909 Phase Tone
Maxon
board,
MIJ
, good cosmetic shape, great sounding thick phase.
$100
obo
Boss BF-2 Flanger
~1985,
MIJ
Green Label, decent cosmetic shape, works perfectly, sounds great.
TRADED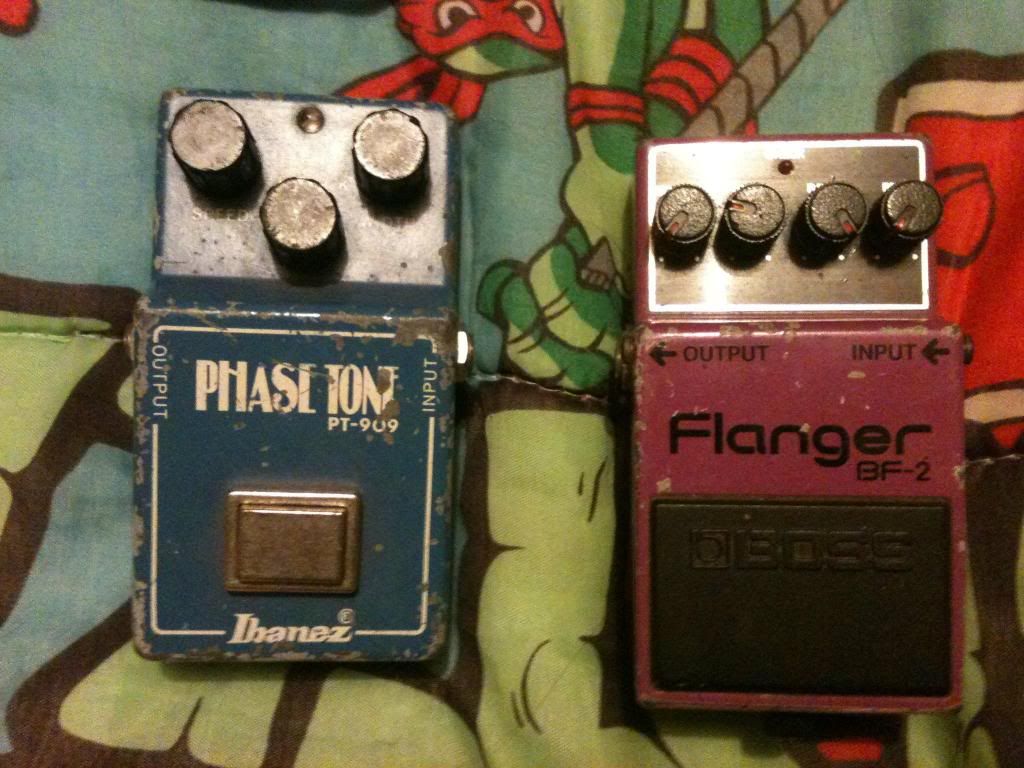 Fender Concert II Footswitch
. Great cosmetic shape, straight from 1983. Came with my Concert II when I got it, and being as I never use it, figured another II series owner might be interested. Works with all Rivera era II series fenders that need a double footswitch, from what I understand.
$150
obo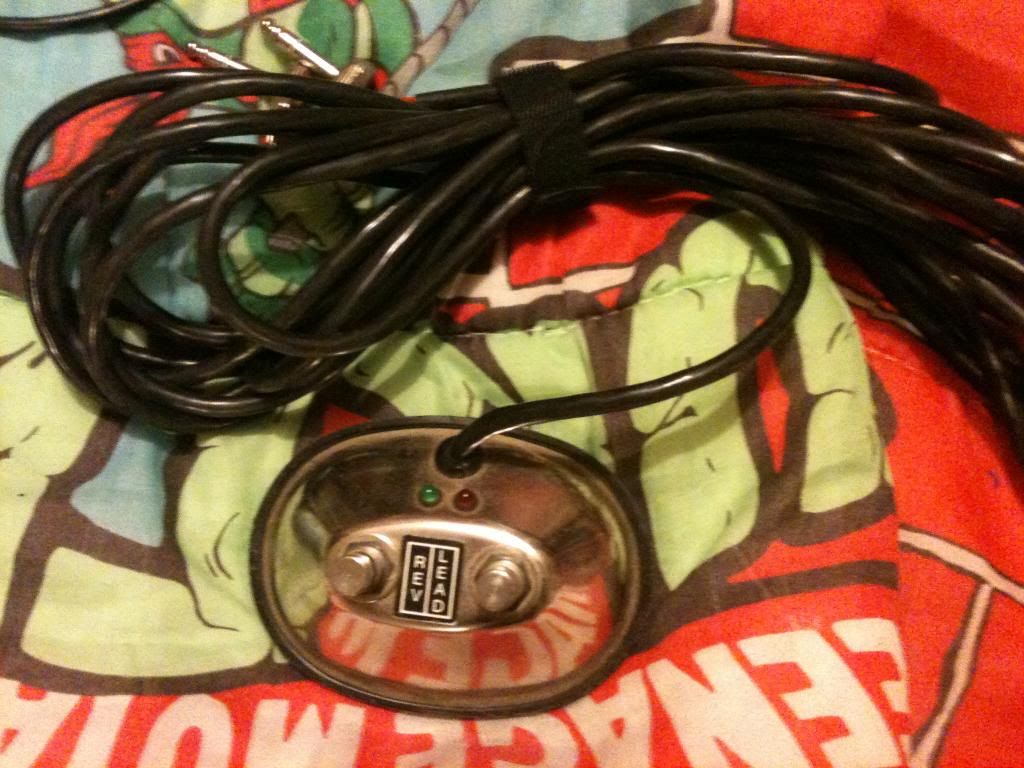 Line 6 M5
. Everyone knows what these are and what they do, so I won't really go into any detail. Good cosmetic shape, comes with Box and adapter. Its a great pedal, I just really only use it for Reverb, and occasionally trem and pitch shifting...So It doesn't make much sense for me to keep it on my board.
$150
obo
Douglas SHM-91
(rondo music
ES-345 Clone
). This is all around a great great guitar, has totally won out over all the Epi's (sheratons and dots) I've owned at the same time.
Extremely resonant
, holds tune amazingly, very
very little fret ware
, very loud acoustically, in fact this specific Douglas 345 clone has sounded better, and played better than most every modern production Gibson I've played in recent years. A Bold statement, I know...But its true (from my perspective at least). Great classic gibson tones all through this thing.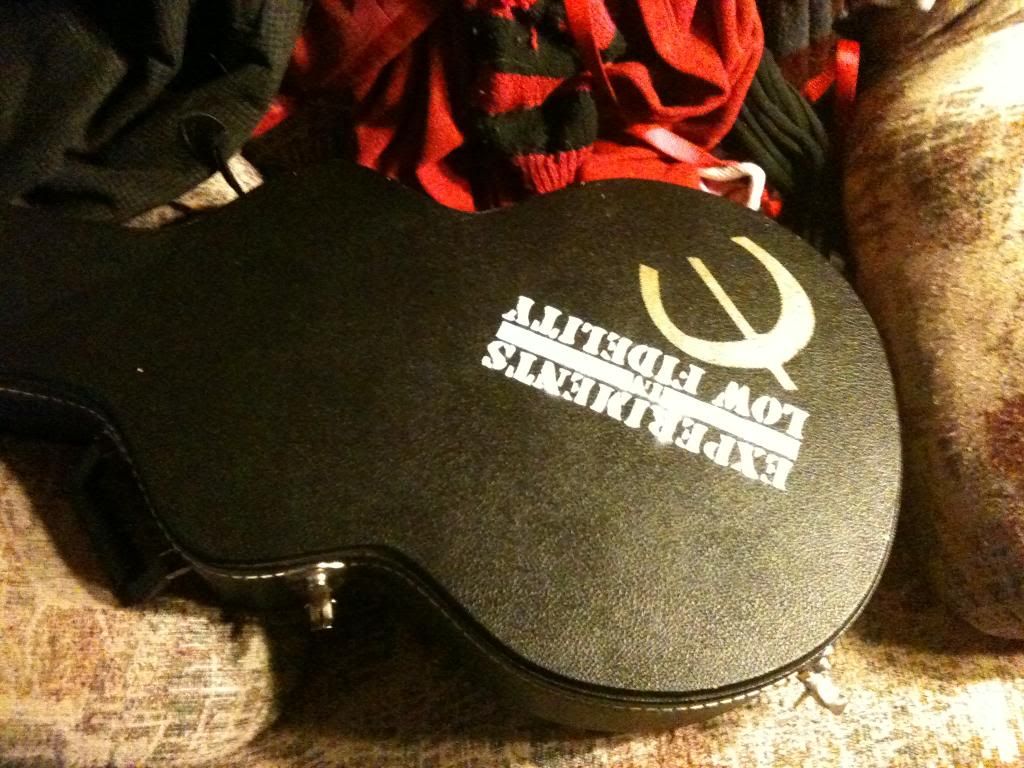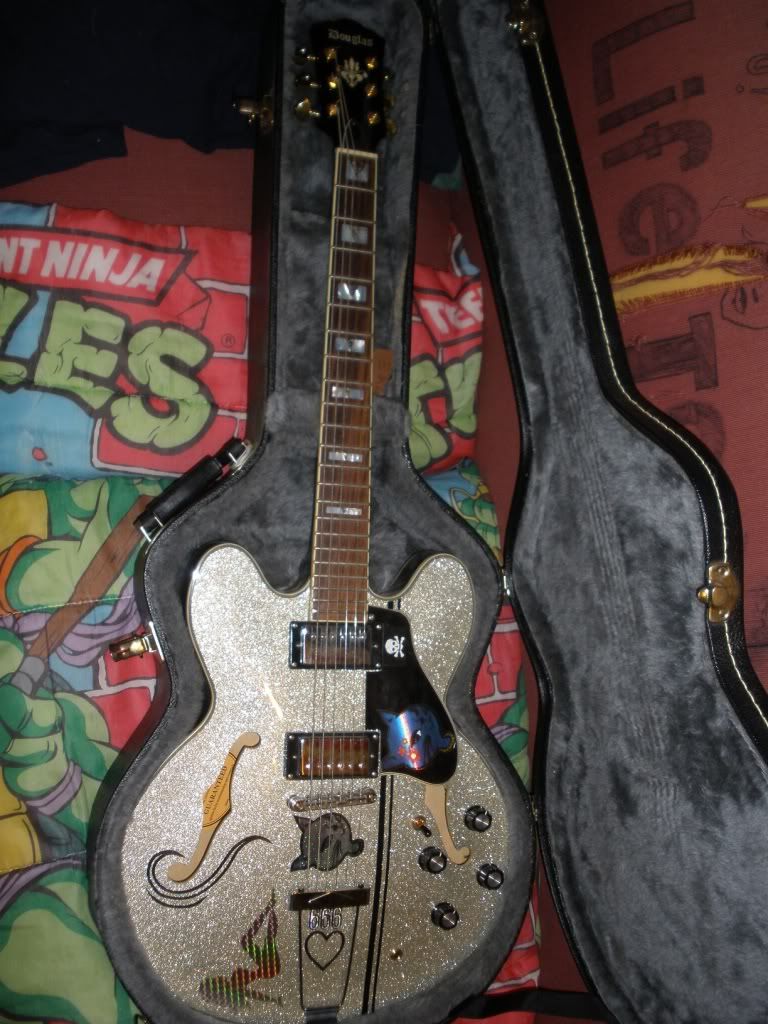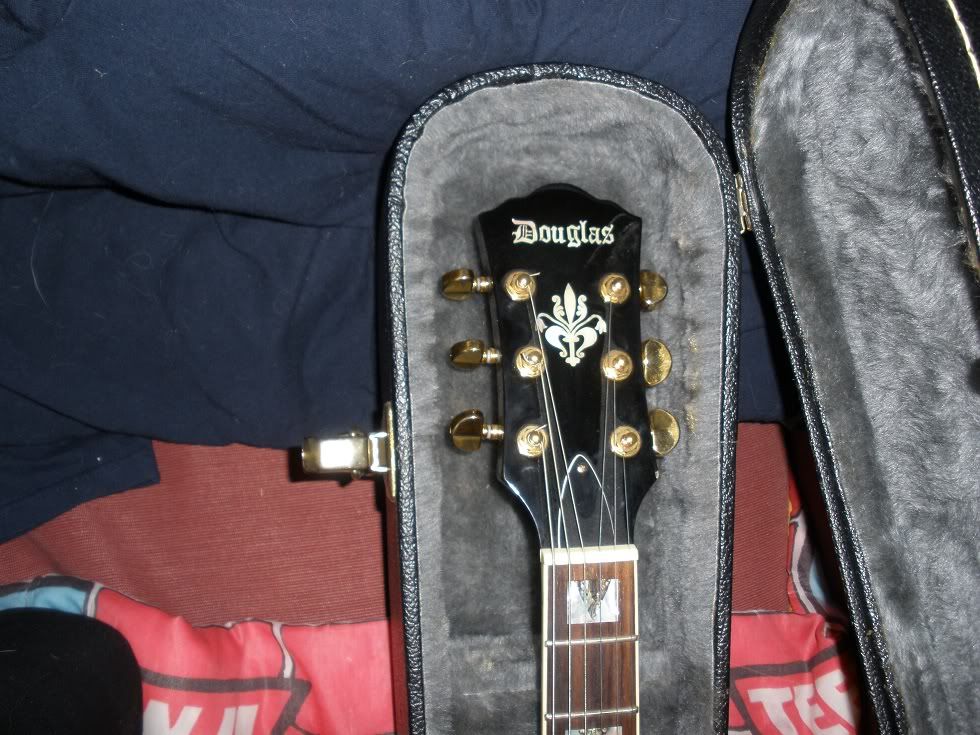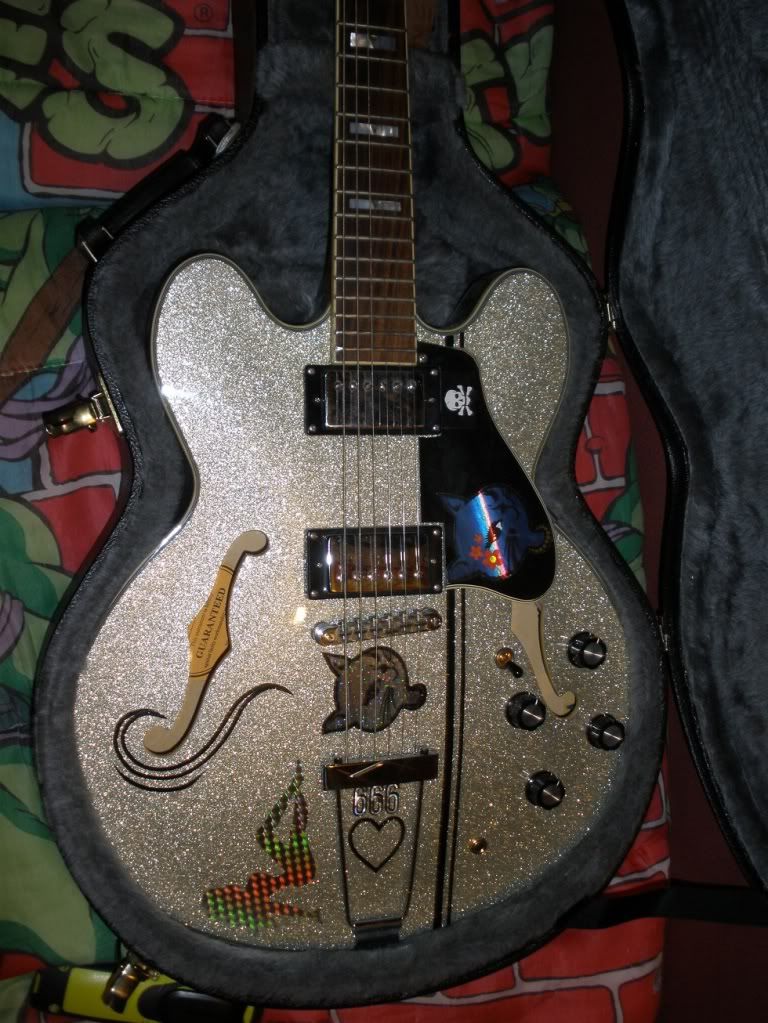 Maple Neck/Rosewood Fretboard
Maple Body, w/solid Maple Center block
Block and Diamond fret board inlays (think epi sheraton)
Five Ply body binding on the front single ply on the back
Bound Fretboard
Medium Jumbo Frets (very very little wear)
Gold Grover Tuners
Gorgeous Glam Silver Glitter Finish on Front Deep cherry on the back/sides/back of neck
Chrome
Covered Gibson 498T bridge pickup
Chrome Covered Stock neck pickup (sounded better than the 59n I had in it for awhile so I put it back)
24 3/4" neck
12" fret board radius
Asking
TRADES ONLY
(for another guitar, see trades list)
w/epi hardshell case
(pictured)
Trades...I'm mostly interested in trading for a
Fender Pawnshop Offset Special
(Pink prefered), or
Modern Player ThinLine Deluxe Telecaster
(or some other thinline tele of some sort possibly even a GFS/Xavier)...a Blacktop (or possibly squire)
Jazzmaster
, MIM or Blacktop
Strat
or
Tele
,
Basically any groovy decent quality 25.5" scale guitar with single coils
, and I might be interested....Colors not important, nor is cosmetic appearance (within reason), if its beat up a bit, but still functionally/structurally sound, and has life left in the frets...I'll probably be interested.
Also looking for a great
Reverb pedal
, a
Boss TR-2
(or similar trem),
Way Huge Green Rhino, Supa-puss, Pork Loin
, and some sorta
Vibrato Pedal
(VB-2 Clone or similar)
Anyways, Hit me up with offers (here or via email edwardATexperimentsinlowfidelityDOTcom)...worst I can do is say no.