eBay Listing -
Metropolitan Tanglewood Custom Acoustic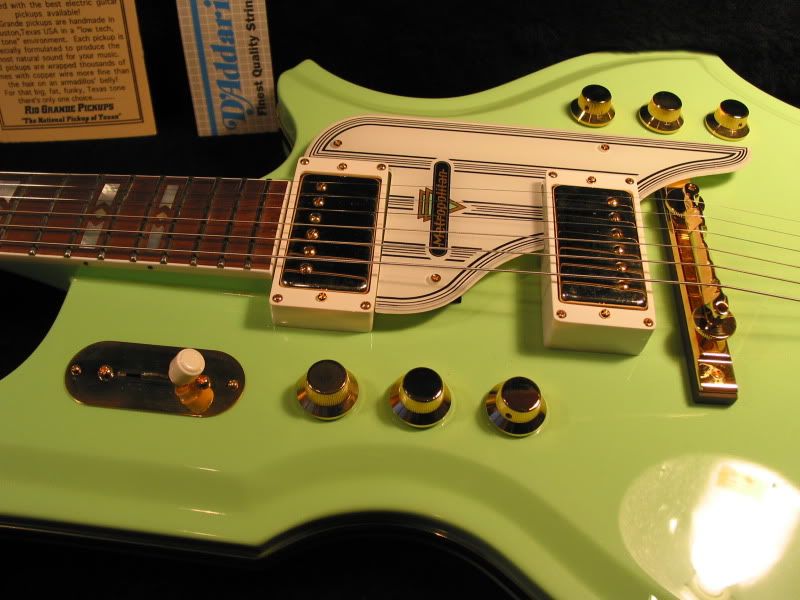 I am the original owner of this beauty. This is in pristine, near MINT condition. It has never been played out, much less played at all. For most of its 13 years on this earth, it has stayed in the case, and the case itself was covered most of the time.
It took a year from the time I ordered it, to have it made. They kept me updated throughout the process and were great to deal with.
This is an ideal guitar for an investor/collector that wants the very best condition for a highly unique and rare, investment-grade instrument. There will never be another one like this Mint Green Metropolitan Tanglewood Custom Acoustic. This guitar with all its options listed for $3,495, some 13 years ago.
As you