For Sale: Wilson Freaker Wah #15
Condition is good, only negative is that one of the screws has broken off in the pedal. I haven't had any issue with this on a pedalboard.
Works great for guitar and bass.
Once you get the hang of it, it's one of the most flexible wahs out there.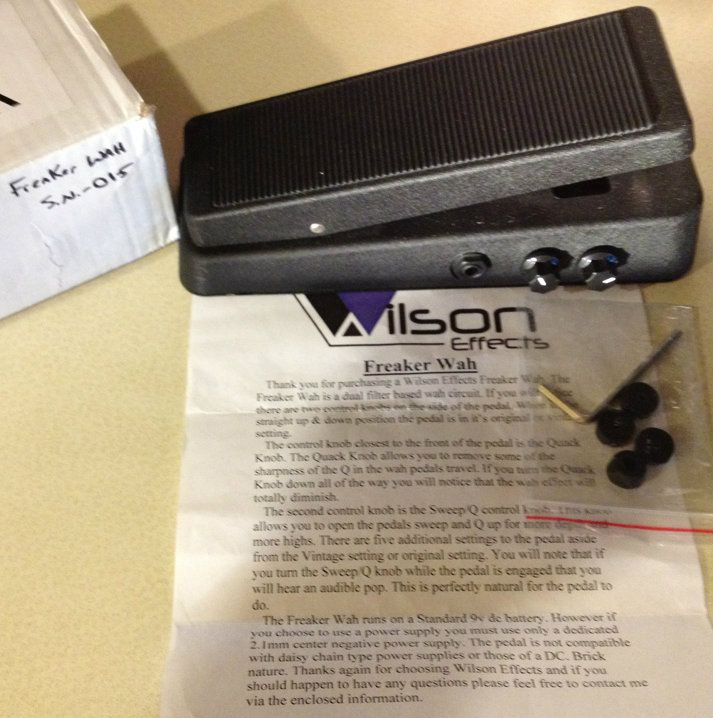 $130 Shipped in the 48 states.