The old thread is an incredible piece of internets...but we all hate to see her getting rickety so let's retire her while she still has some dignity.
Over the past 16 months I went from this: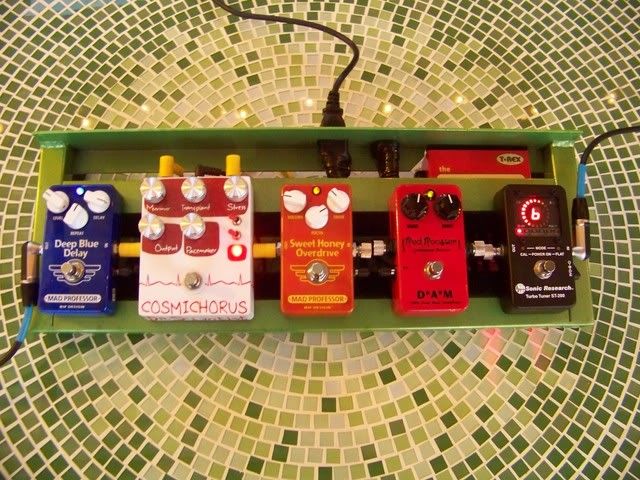 to this:
to this: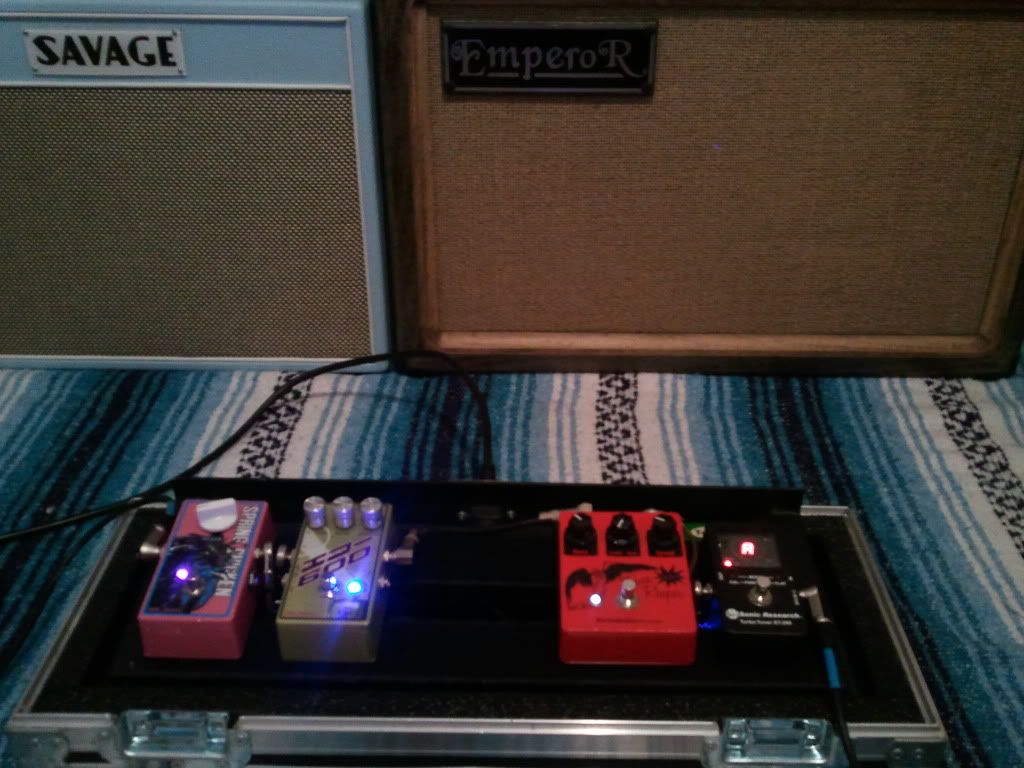 Still trying to decide what to use in that empty space...thinking either a SHO or maybe try to cram my Catalinbread The Usual Suspects in there for maximum flexibility on a tiny board.
Obviously I went full circle from simple, to exhorbitant, and back to simple. I used all the dough from those DAM and BJFe pedals to get a guitar and an amp over the past six months. Super happy with the decision.