So I have bought a Laney LC50 III, the one with the tone control and modern button and jammed with my friend who happens to have an LC 50 II. One thing I have noticed immediately was that the LC50 II had more gain on tap.
So I opened up the manual and saw that the LC50 III seems to have one less gain stage which apparently went to the first channel for a "drive" stage as opposed to the LC50 II which has a "pure" clean first channel.
I have to admit that I'm new to this so can anyone really come to the conclusion that the LC50 II indeed has one more gain stage by looking at the block diagrams below?
LC50 II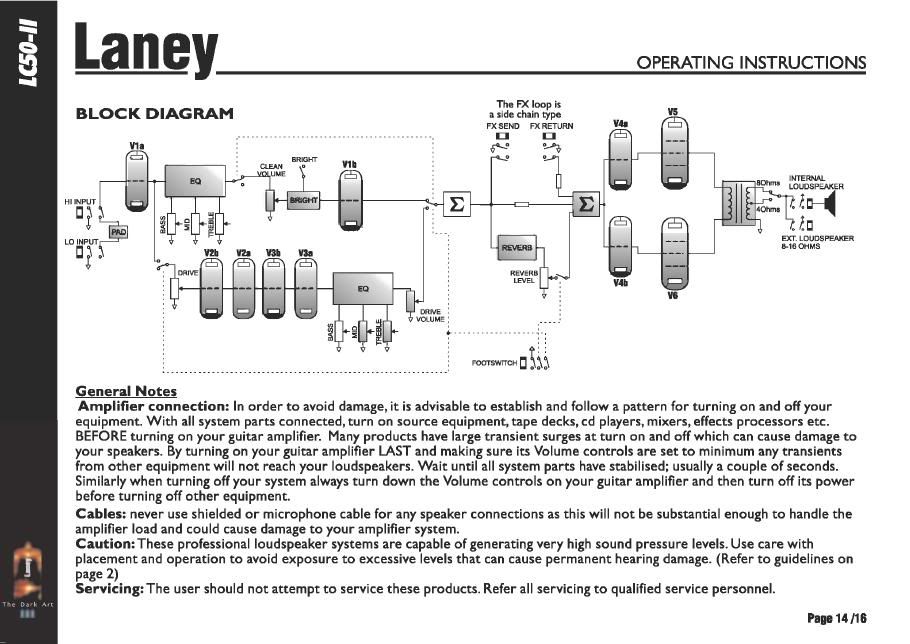 LC50 III