I think I started another thread a while back showing the various things I've been doing to this pistol...
Picked it up from Jesse (Ceriakote guy) today. Gotta decide what I want to do for sights.
I'm really happy with the color (Graphite Black) This is going to be a carry gun and it'll get banged around so I wanted a nice long wearing finish that looked great and the Ceriakote should fit the bill nicely. The company who developed Ceriakote is local and the guy who coated this used to be their head coater when they did jobs in house.
Here's the crappy cellphone pix... I'll shoot some better ones later with my DSLR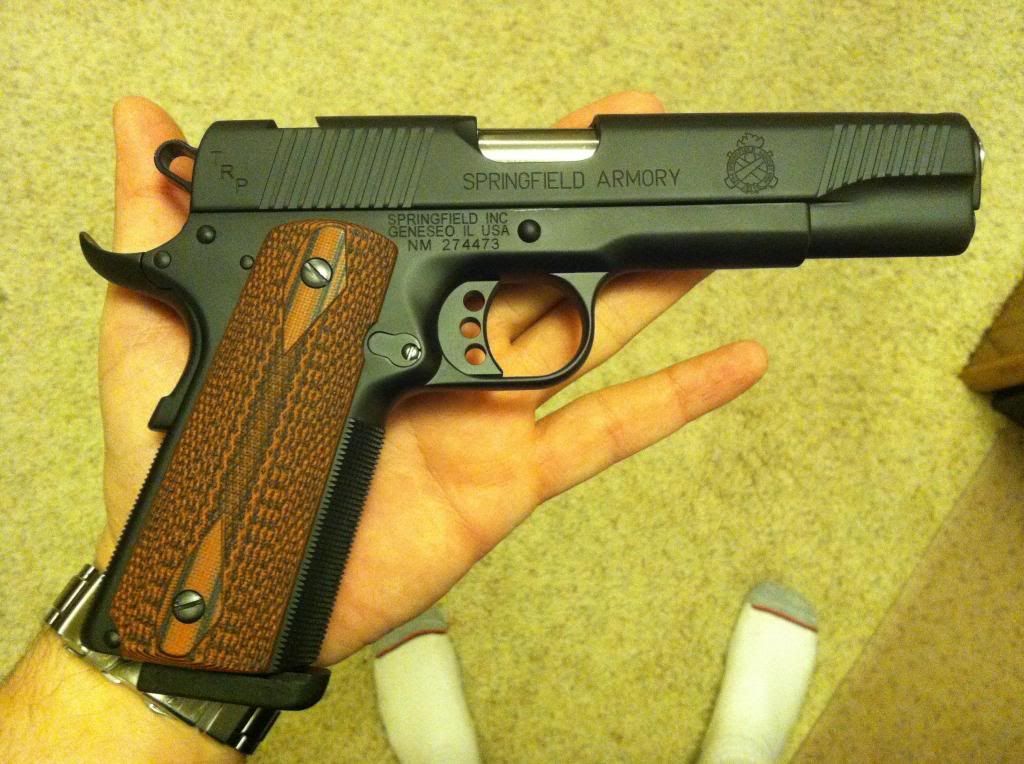 More in a sec...