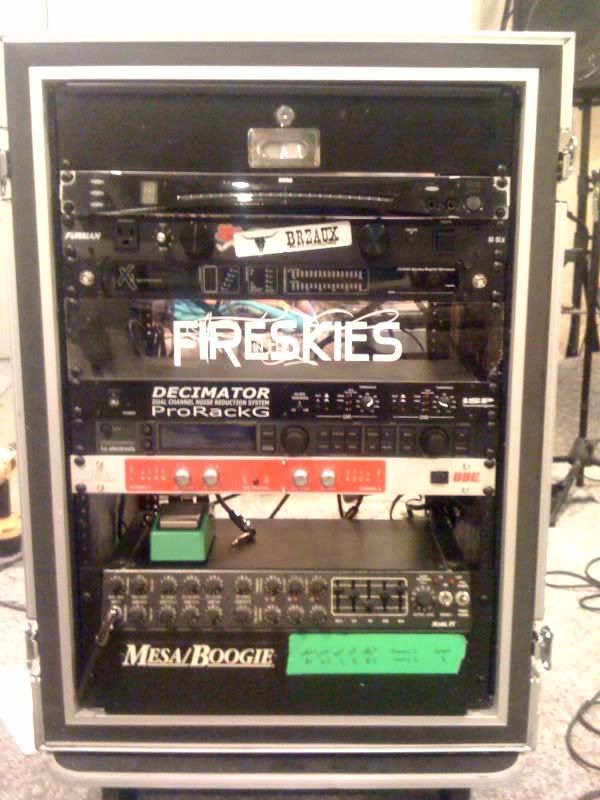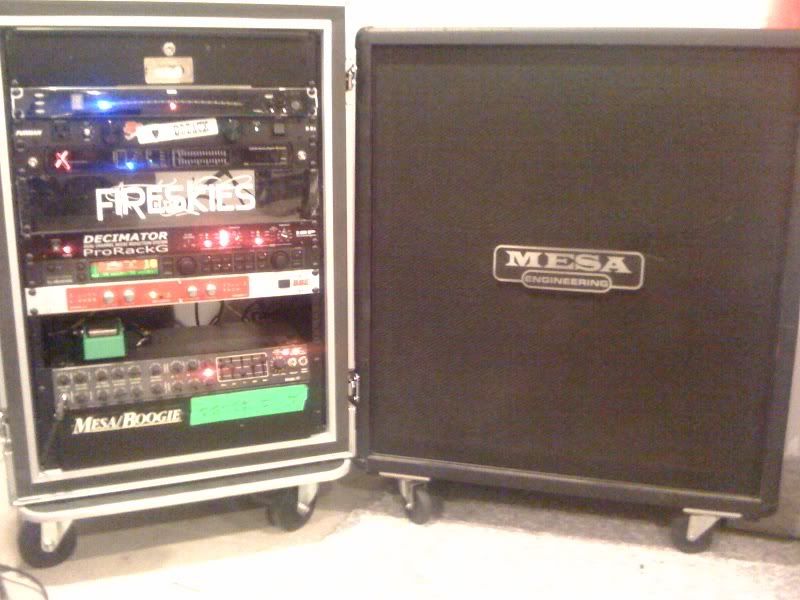 Believe it or not, I started this setup in July.
Never thought I would ever own anything like this, but I got into a serious band so I needed a solid touring rig.
Korg DTR-1000
Furman M-8LX (want to change soon)
Line 6 X2 Wireless
iSP Decimator Pro Rack G with the artifact mod.
T.C. Electronic G Major
BBE 482i Sonic Maximizer
Ibanez TS-9 (want to change soon)
Mesa Boogie Mark IV
I am one happy boy.