I got this optical cable a while back from an old batch of Avid junk. Anyone familiar with this interface?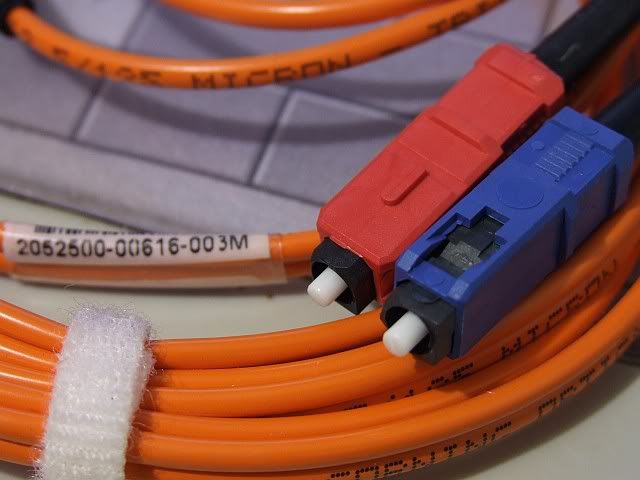 This is nice quality cable that I'd love to use with my AES/EBU-SPDIF interfaces, but it's a strange non-standard plug that I've personally never seen before. That's some kind of identifying numbers on the left there. It came in a plastic bag with a sticker saying FIPVSCSC-10 on it.
Can I chop these off and stick standard optical jacks on this? If so, where would I find standard plugs I can crimp on this?
This may be wishful thinking, but it's a bird in hand, and it's really nice quality cable, so I figured I'd ask. Thanks for any info on this.