Cymbals for sale over here...
These are all pretty nice, all sold AS-IS. I'll charge actual shipping. Any offers considered, these cymbals need to be PLAYED.
I have more pictures for those interested.
here we go, small to large:
Zildjian ZBT Plus 16" Medium Thin Crash
Not quite medium, not quite thin. For the discriminating drummer who knows exactly what he wants in a budget crash cymbal. Plenty stick marks and some washer rash under the bell. $35
A Zildjian 18" Rock Crash:
Few stick marks, no cracks or keyholing; $100 plus shipping.
Paiste 1000 Rude 18" China Type:
This is a truly sweet piece of metal, and the only one of this bunch I'm tempted to keep. Super clean, no damage, just a beautiful cymbal. The reissues go for $220, I think I'd need $150 to talk me out of keeping it.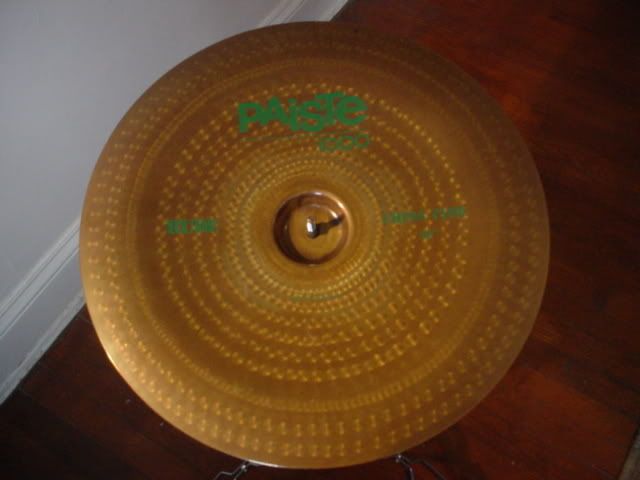 Thanks for checking them out!