Brief & Accurate Description of gear/guitar:
2015 PRS Paul Reed Smith Holcomb Custom 24
US Made
Limited Edition
Guitar plays and sounds great
One dink on the face and some slight shine to the satin, otherwise very clean
I can never photograph red color guitars the best way. The top is quite nice and pops in person. The satin seems to catch all the glare. There isn't anything wrong with the finish (just the photographer)
These Holcombs were part of a limited (order only) run from 2015, and are easily among the coolest PRS guitars made to date. They're increasingly rare and, as such, in higher and higher demand.
From the PRS Site:
The band Periphery has become a force to be reckoned with in the progressive metal scene with their unique "djent" sound, poly-rhythmic patterns and soaring melodies. Guitarist Mark Holcomb helps achieve this full, lethal sound with PRS guitars loaded with Seymour Duncan Mark Holcomb Signature Pickups dubbed "Alpha" and "Omega." In conjunction with Periphery's 2015 Juggernaut tour, Holcomb and PRS have joined forces to produce a limited edition signature model based on the company's flagship Custom 24 model and personalized with some unique, artist-specified features that deliver a bold, impressive sound.
Features unique to the Mark Holcomb include a 25.5" scale length rock maple neck with ebony fretboard and 20" radius, a newly designed PRS plate-style bridge, green abalone "J" birds, black Hipshot O-ring controls, glow in the dark side dots, and the guitarist's signature Seymour Duncan "Alpha" and "Omega" pickups. Holcomb designed these pickups to be captivatingly clear and punchy – perfect for driving the Periphery sound. The Holcomb also comes standard with a carved, figured maple "10" Top, mahogany back, 24 fret Pattern Thin neck, PRS Phase III locking tuners, and volume, tone, 5-way blade switch control layout.
Modifications (if any):
None
Accessories (hardshell case etc):
PRS OHSC
All case candy
PRS Bird Tag
Location (City,State or City,Country):
Central NJ
Contact Info (No Phone #s)
PM me here
References (eBay or other forum userid):
I am on Ebay, Jemsite, MetalGuitarist.org, Sevenstring.org, Thorn Forums, HugeRacks, Marshall Forums, VHT Forums, Fractal Forums, Vintage Rocker Birds and Moon, The Gear Page, Harmony Central, RigTalk, Guitar Porn, Reverb.com all with the name Sevenstringer
Price (include currency and if firm/obo):
$4300
No Trades Thanks
Pictures: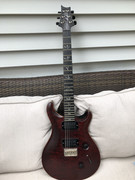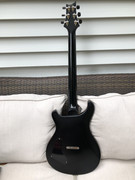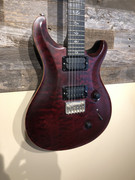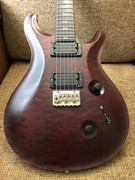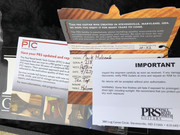 More pics here:
https://postimg.cc/gallery/2pnq3dxdy/