Looking to see if anyone would be interested in my 50 watt Speed Twin head. It's in good shape & all features function perfectly. A few scuffs here & there from occasional gigging. Two channels, clean & od, with a built-in gain boost on the od channel that I've used as a pseudo-third-channel. Fx loop can be set serial or parallel, or bypassed completely out of the signal path. Dual switchable master volumes for solo volume boosting.
Looking to get
$725
, including shipping, CONUS only.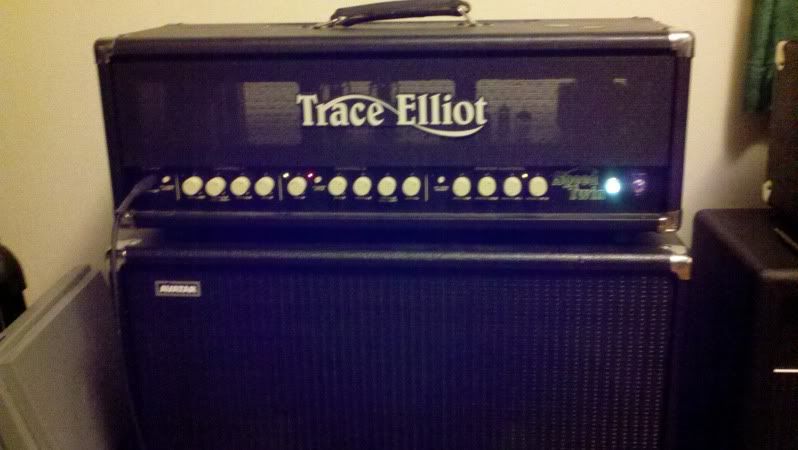 I'll even throw in the $200 custom 5 button footswitch & cable made for me personally by Jerry P. of FJA Mods
at no extra charge!
This switch allows you to switch channels, toggle the built in od channel boost on/off, toggle between the two master volumes, toggle the fx loop in/out of the circuit, and toggle the reverb on/off during performance. The standard two button switch only switches channels & master vol. I & II.
EDIT: Here's the Speed Twin's od channel in action: