Here's a review of my Alvarez DY-91. I just bought it about a week ago. Street price on these beauties is $1800 - I got mine used for $600. It's 7 years old and in great condition. It's a dreadnought style, but it has soft shoulders that are a little smaller than your typical dread. Solid spruce top, koa back and sides, mahogany neck with an ebony fretboard. It's inlaid with real abalone all over the place - soundhole, binding, fret inlays, even the bridge.
Now for the sound. This is a very bright sounding guitar. If you want a big, boomy dread then this is not what you want. It's great, however, for fingerpicking and light strumming. I think what Alvarez was really trying to achieve is a good balance in the sound of this guitar, and that's exactly what they did - this is where the guitar truly shines. It's not overly bright like what you would hear with an electric acoustic plugged in with the treble cranked. It also doesn't have the sound of a typical dreadnought - thick, bassy, booming. It has nice, high mids and a very refined bass.
The playability of the guitar is what actually led me to buying it. I played its acoustic electric brother at a music store (DY-91C) and I couldn't put it down. Unfortunately, I couldn't afford the DY-91C, especially not new. Alas, I began my frantic search for a used model online. A few came up on eBay for around $700, but I found this elsewhere on the HC classifieds. But anyway, I digress. Playability. It has a 25 3/8" scale and 1 11/16" nut width. The neck is extremely fast and the fingerboard and frets feel great.
The value of these guitars is absolutely fantastic. Many Alvarez-Yairi owners like to refer to this guitar as a very well kept secret, since it's not the most popular brand in the world. Another great (or not so great for sellers) thing about these guitars is that the resale value on them is terrible. It's good for me since this isn't going anywhere for a while. Bad if you want to sell it.
Well, I don't think I left anything out. I might post some soundclips later, too. But what's a guitar review thread without pics? Behold.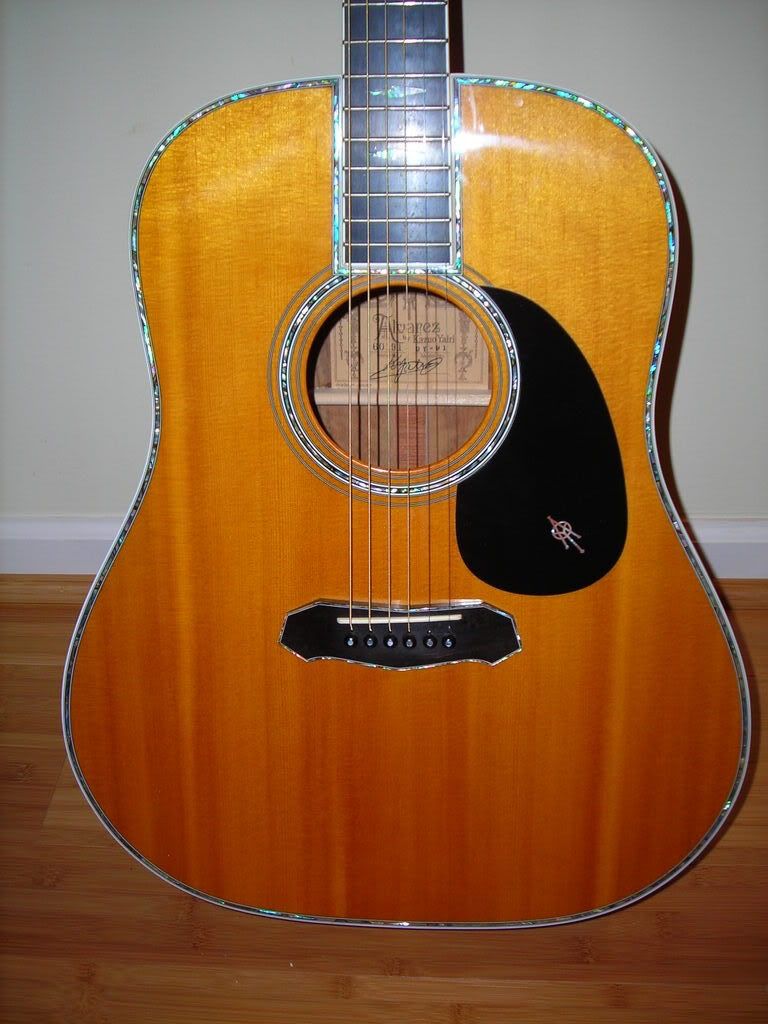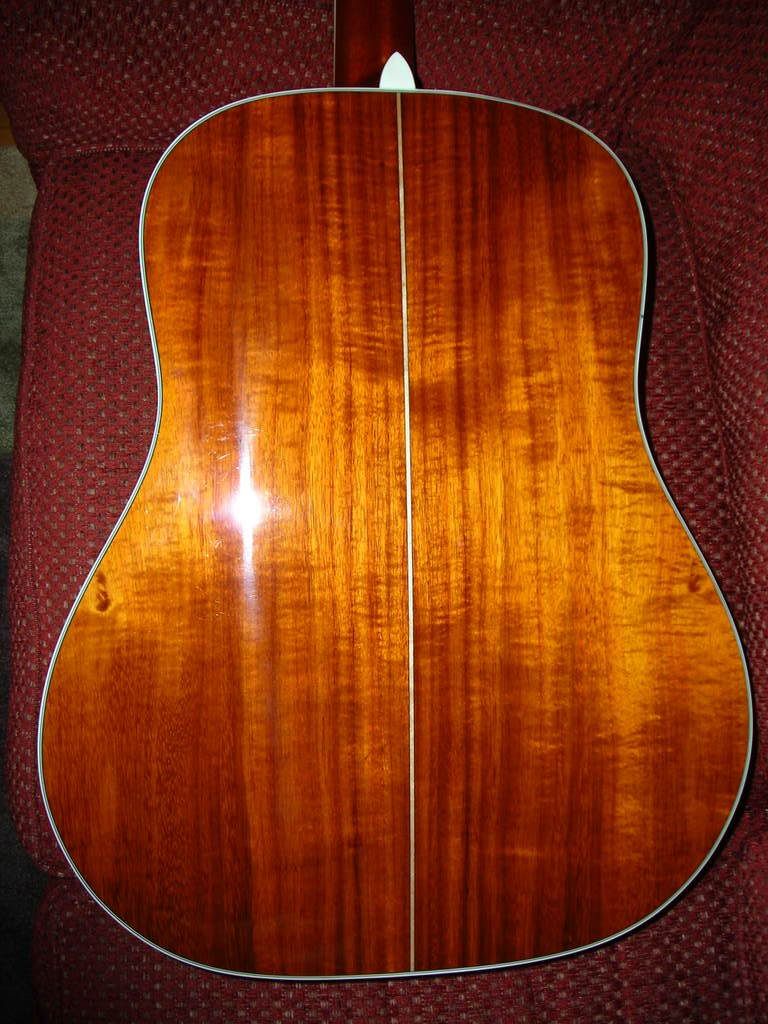 And many, many more.