I was looking for a new keyboard at Office Depot the other day, and I was trying out a few of the ergonomic models. One of them had the left- and right-hand keys separated by a partition in the middle of the keyboard, to keep your hands more comfortable I guess: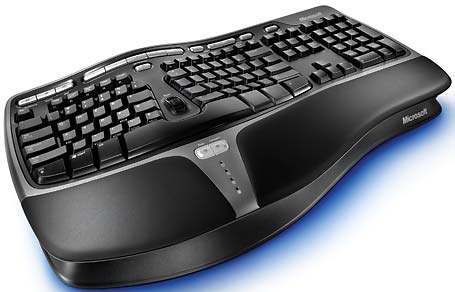 Anyway, I was testing it out, and when I typed a word with a "B" in it, I realized that I typed an "N" instead. I tried typing it again, and I got the "N" again. I looked at the keyboard, and I noticed that the "B" key was grouped in the left-hand sector of the board. I always type the letter "B" with my right index finger; when I tried for "B," I hit the elongated "N" key instead.
I thought this was strange, so I asked my mom to give it a try. She used her left hand to type "B." I asked my sister to try, and she used her right hand like I do. Now I'm curious to see how others type "B."