A couple of years ago my daughter's partner decided he was going to learn to play the guitar. So he bought himself one - an Indie DCE "Tree of Life".
After a couple of weeks the guitar ended up on a stand in the corner of the room and there it remained until my daughter got fed up of tripping over it. So she brought it around to sit in the corner of my room (as if I need another guitar!) so that it gets played occasionally. It's on indefinite loan apparently so ... there you go - a NGD LOL.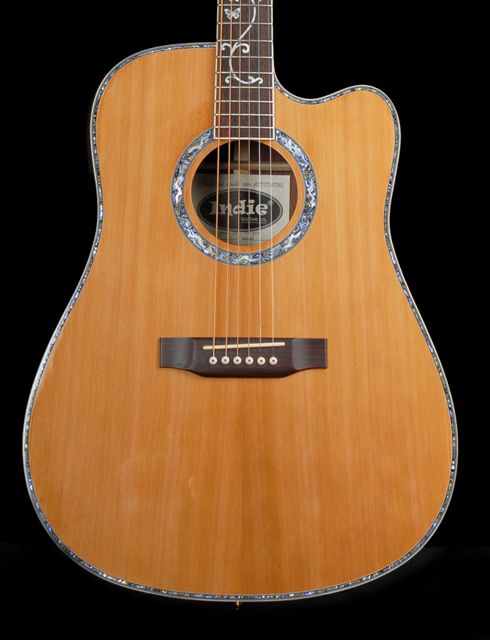 Now, this is not the type of guitar I would buy! Far too blingy for my tastes and I don't like the look of cutaway dreadnoughts. But . . . . I have to admit that it is a very nice guitar: well made (in Korea), excellent quality materials, very playable and a great sound. It has a 43mm width, shallow V neck (very similar to an Ovation Balladeer neck). It comes in two versions: spruce top and cedar top, both solid, with laminate rosewood back and sides, mahogany neck, rosewood bridge and fretboard. Mine is the cedar version.
More info and pics here:
http://www.indiegitar.no/products/treeoflifedce.htm
PS. If I was a gambling man I would bet money on which South Korean guitar factory it was made in