Or the 'Why I Can't Play Worth a Damn' thread. If I spend as long playing as I do making dust, I'd be....well, I'd still suck....but I might be better. A little.
Specs-
25 1/2" scale, 24 fret
Set neck
Ash body (two piece from one board)
Hard maple neck (scarf and heel block from same piece as neck)
Pau Ferro fingerboard
Brass dot fingerboard inlays
Long tenon (a bit shorter than it could have been, ultimately; I was contemplating routing for a P90 in the neck)
Thinking of a simple gun oil on the neck and either tung or shellac on the body. It's never going to travel, so I can go for 'feel' rather than protection.
Pix-
Rough Routing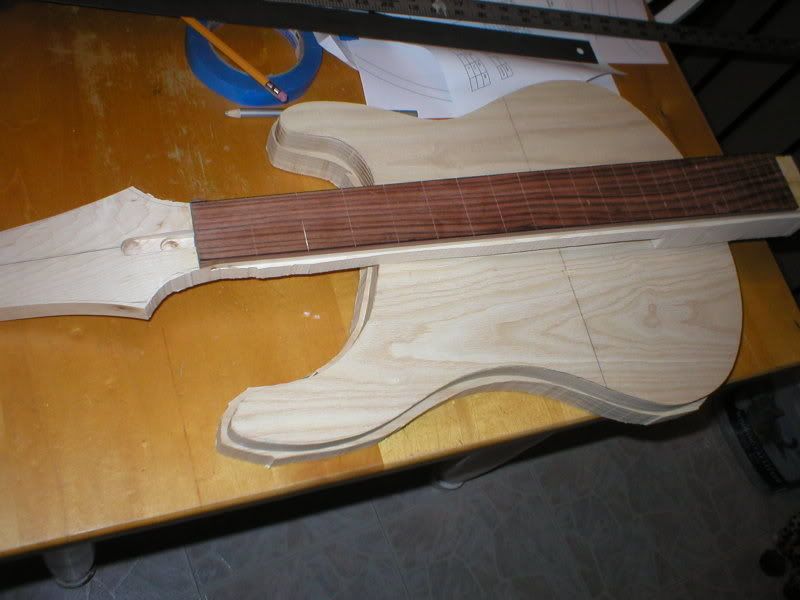 Test fitting neck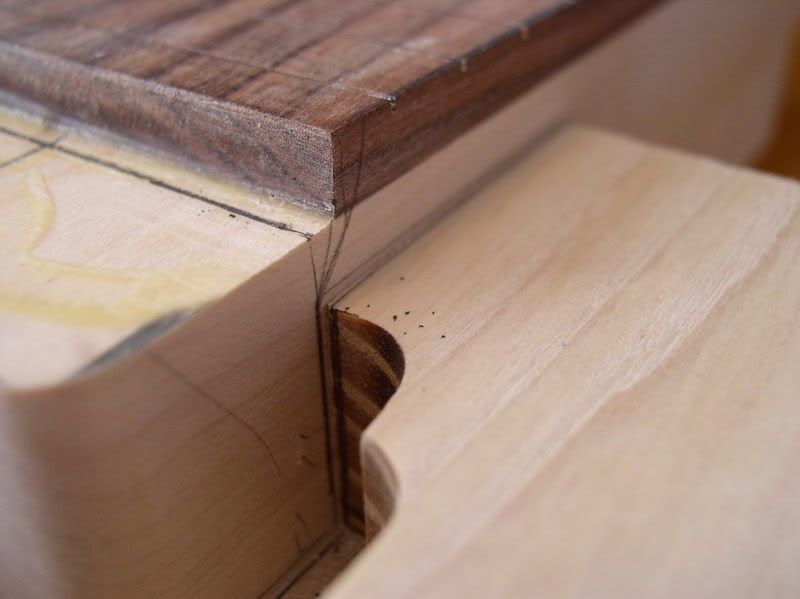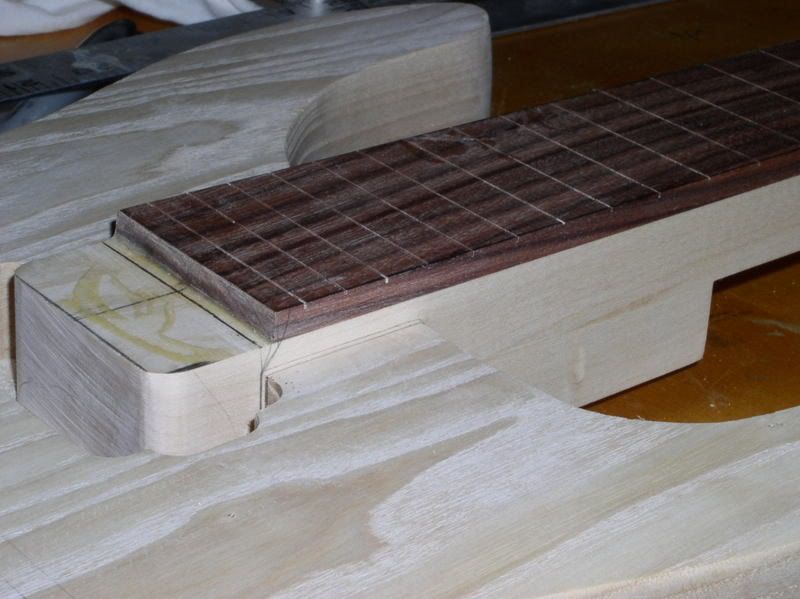 After Neck Set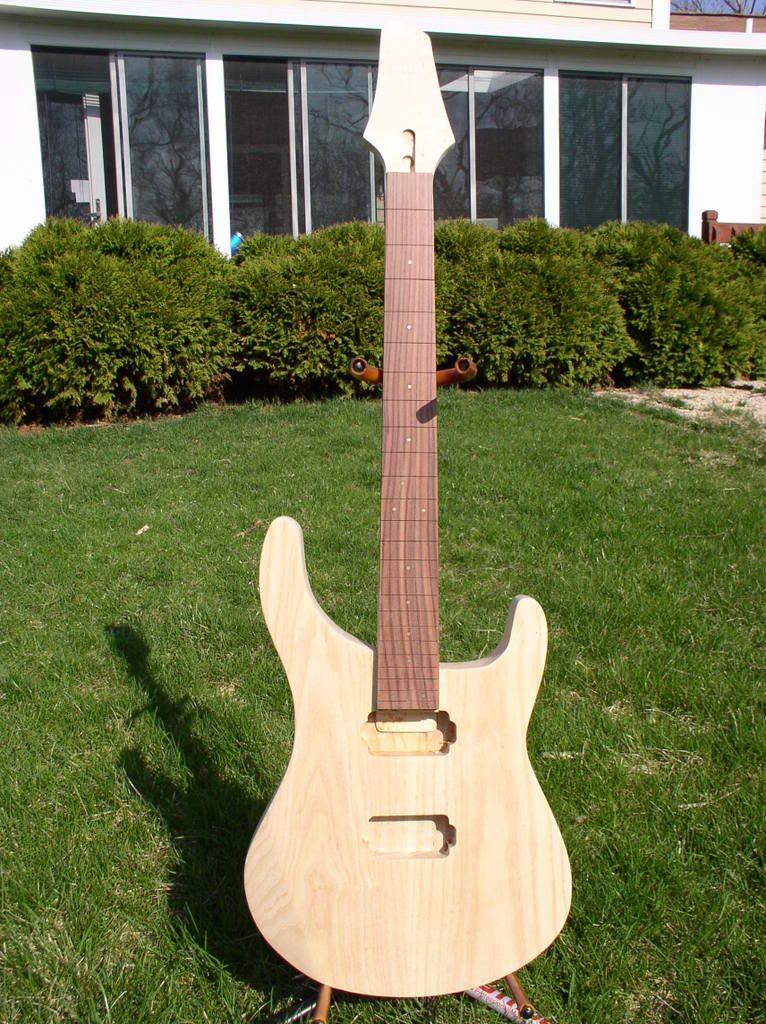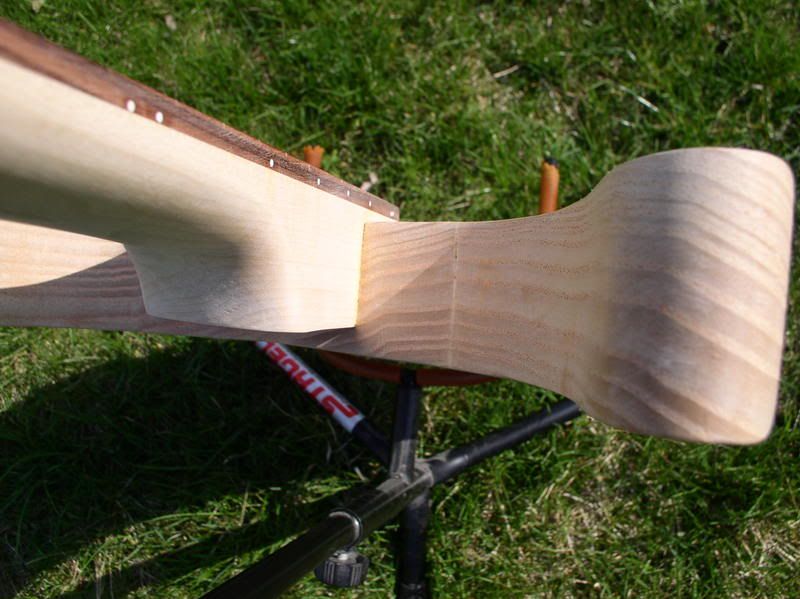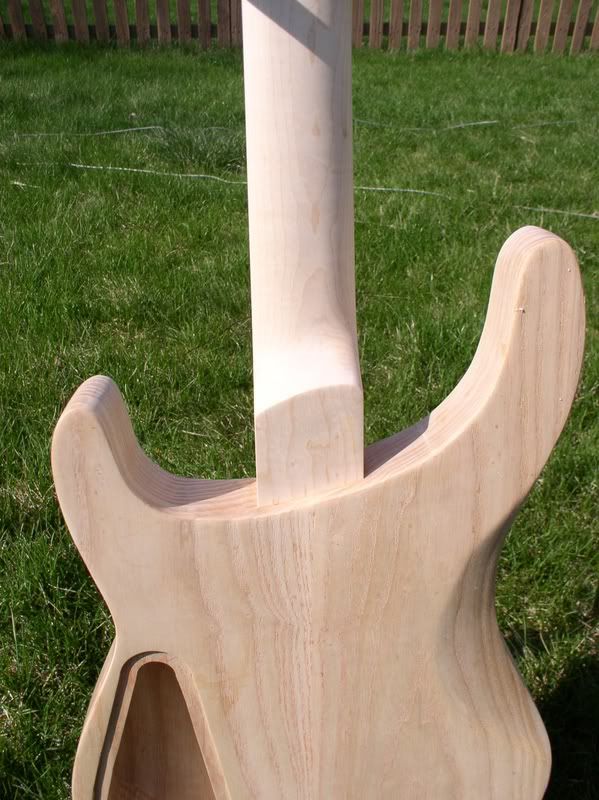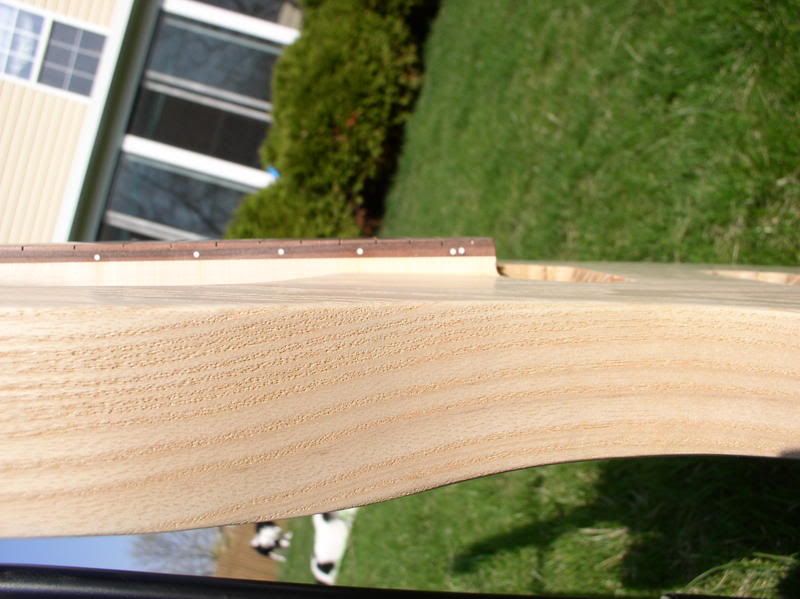 I'm hoping the ash/maple combo gets a bright, sort of 'ringing' tone with a nice medium hot humbucker in the bridge. I'm going for a nice, 80's superstrat rock sound; any pickup suggestions would be welcome.