Thought it was about time I took some new pics of my gordon Smith GS1.
I have owned this for about 7 years, after buying it from a guy who had bought it new a month earlier, and he played in a surf band. Finding his dream Mosrite Ventures guitar, he sold the GS1 to help towards the new guitar...lucky me!
It's VERY light (6 lbs ish) and has a Melody Maker thickness body.
Great sounding pick up with a really good coil split too.
The sidewaysish pic is probably the best rendition of it's colour.
Note also the genuine gig wear relicing, including the wear scallops to the pick up cover!
Possibly my favourite guitar, a real workhorse that is more than earning it's keep.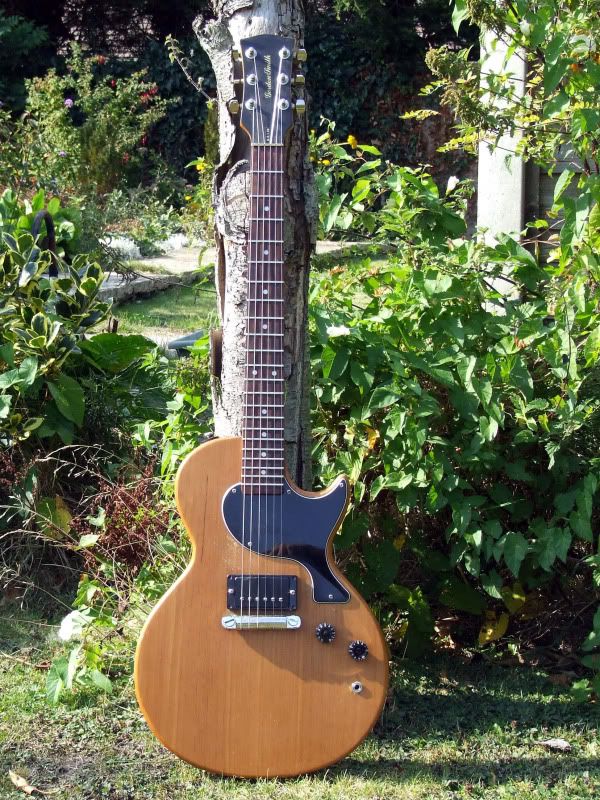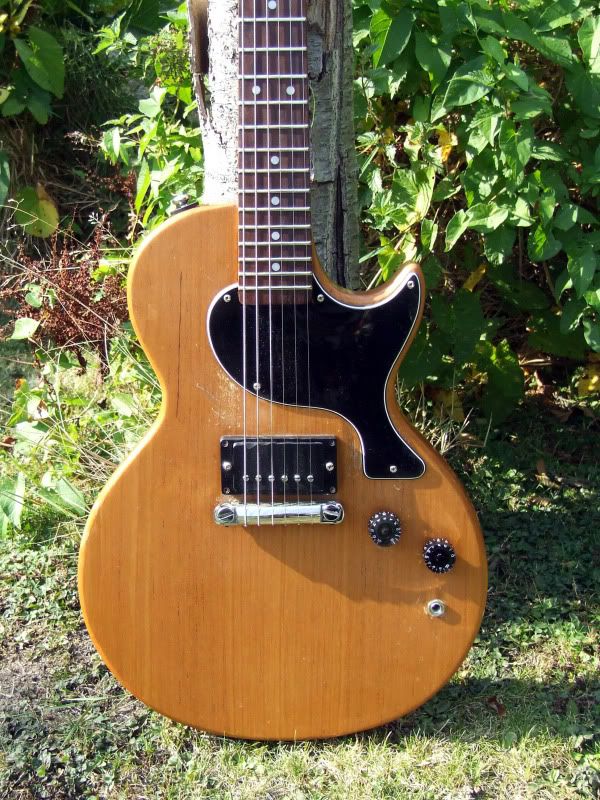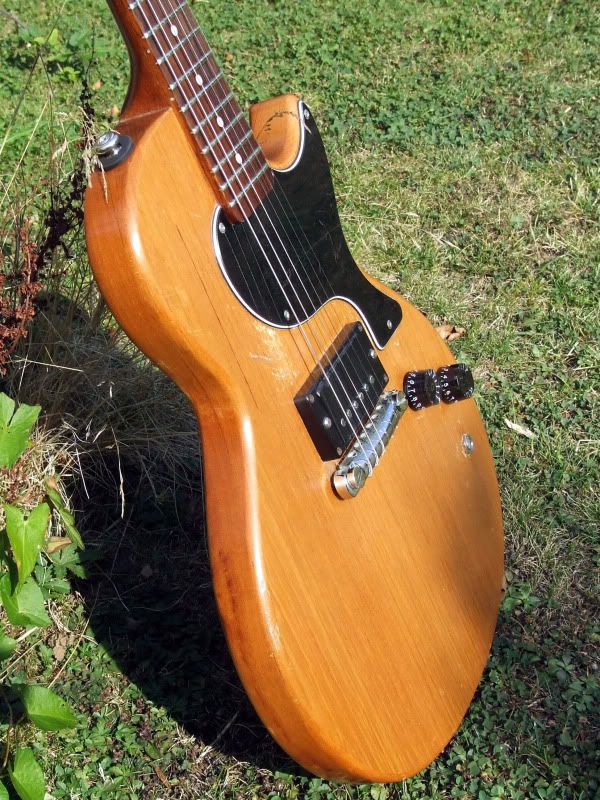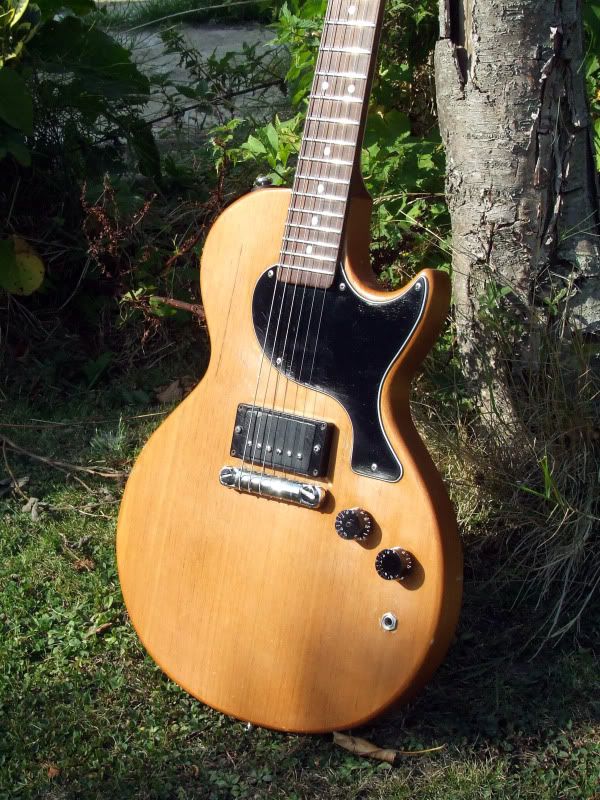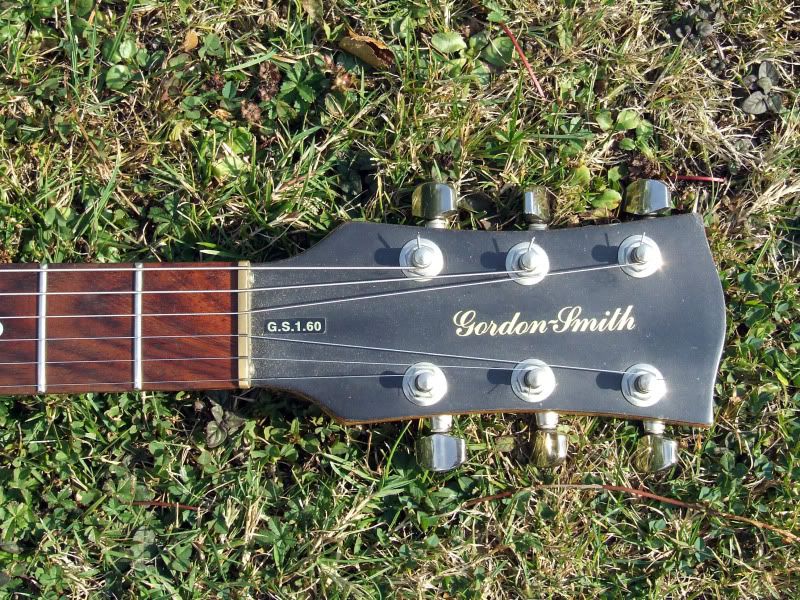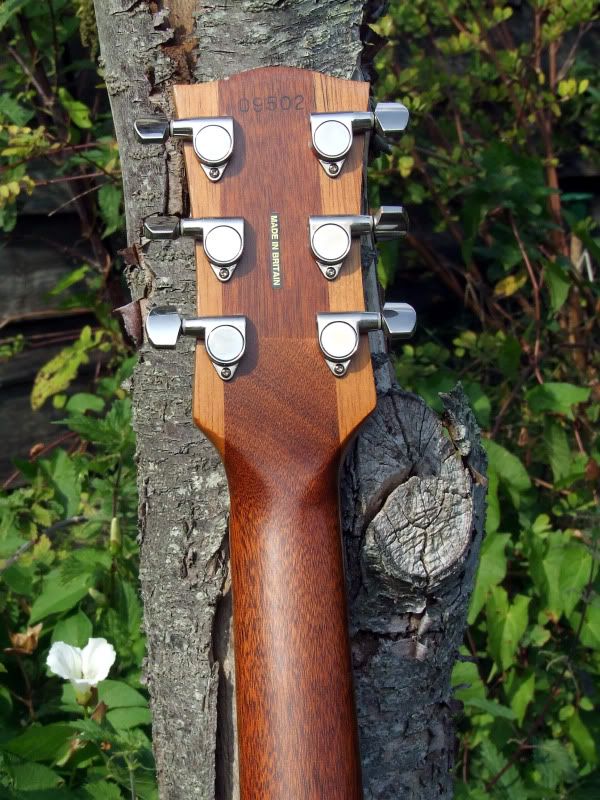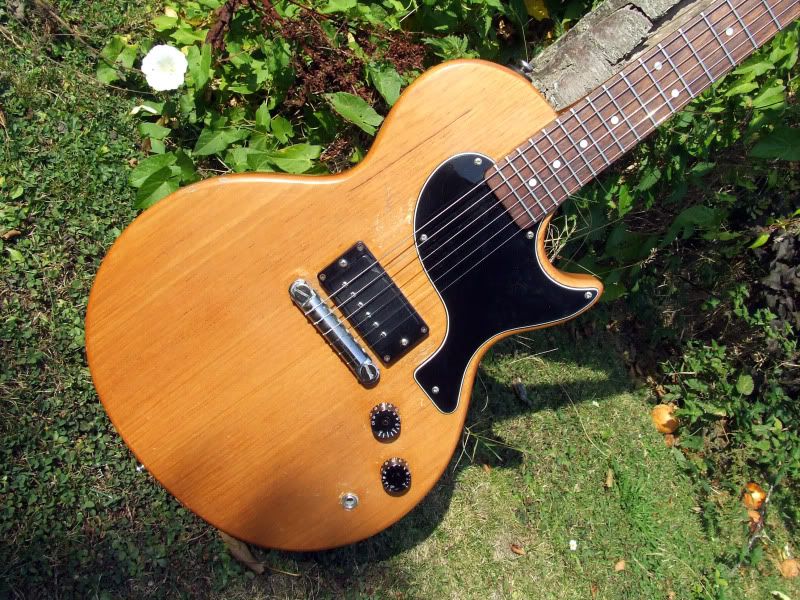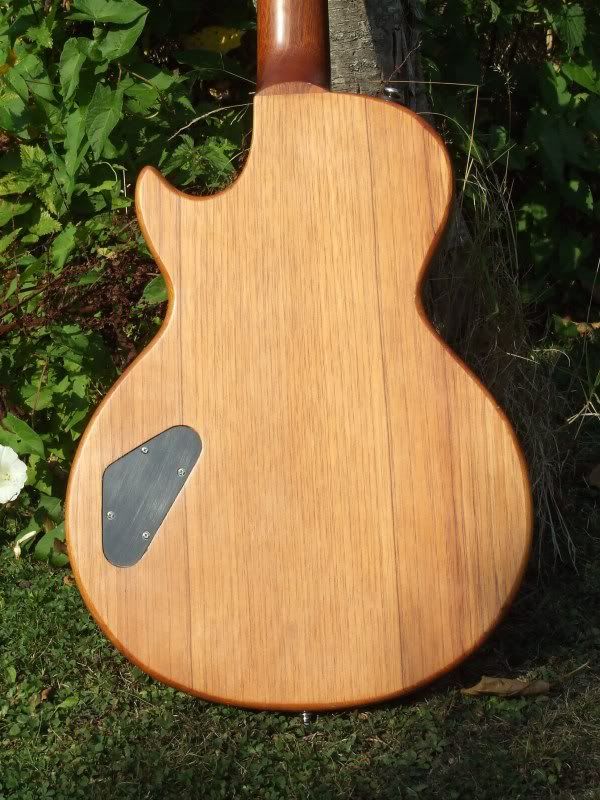 Look at that pickup cover wear!