This is nearing completion....
- ebony fender scale length board, with 22 jumbo frets (were talking HUGE baby!)
- multi pc flamed maple bolt on neck, schaller locking tuners
- Schaller dual pivot floating bridge
- covered Fralin PAF's
- single tone, single volume (push pull for coil cut on each pup) and 3 way switch
- carved flamed maple cap, on honduran 2 pc back, 1 7/8 thickness total
- prs style body
- offset mop dot markers and mop side markers
- matching flamed maple headstock veneer
- deep red transparent finish on top and headstock, faux binding and brown stained back/sides
I am in the final stages of clear coats, and should be ready to wet sand and rub out Friday. Should be making music by Saturday!:rockon2:
Sorry for the quick and dirty photos... better ones when I get a chance.
Oh yes, this is a scratch build BTW - from rough lumber... no buying pre made parts for me
Also, am I the only one who thinks its funny that this build is for the owner of a guitar store (who has access to all kinds of fabulous guitars?)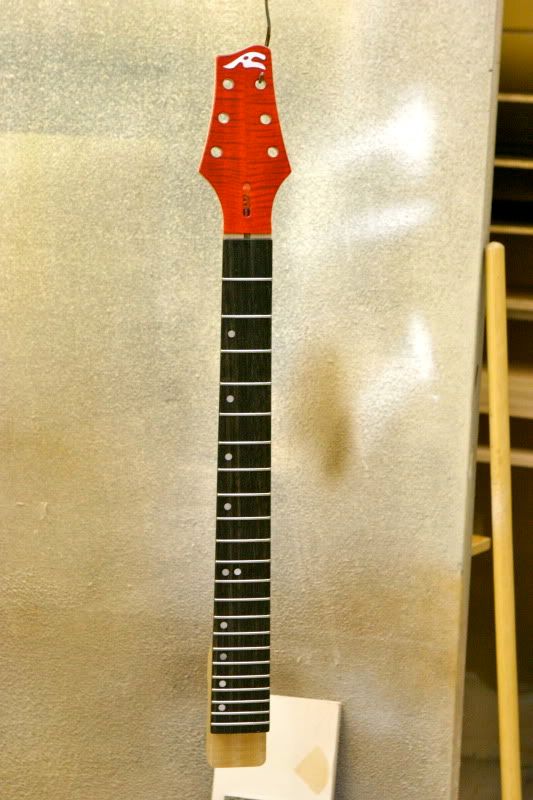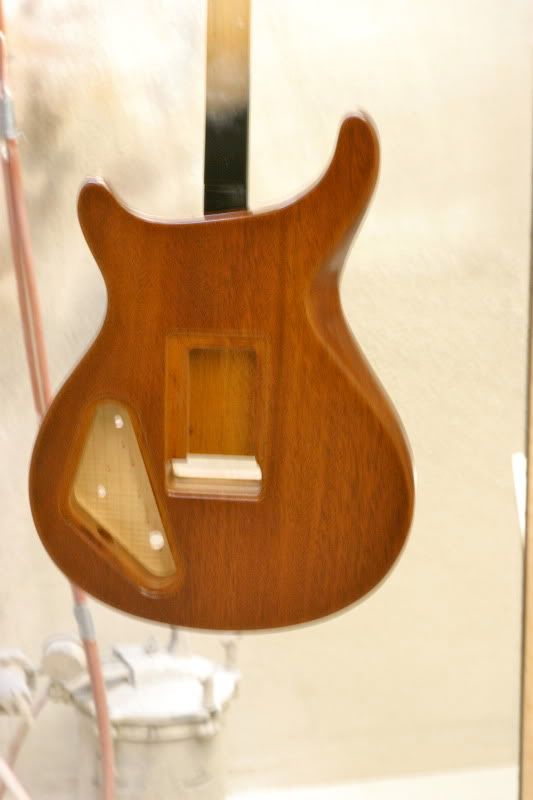 AJC