I finally got to hear one of these at Sam Ash and I was impressed. I had been looking for a 6V6 head and this looked interesting.
What I like:
Love the sound of 6V6s and this has it. Clean headroom to spare.
I like the speaker out options. Will match up to just about any ohm cabs (1X16ohm, 2X16ohm,1X8ohm, 2X8ohm and 1X4ohm).
I like the foot switchable 6db boost. Gives a sort of mid boost for a British type sound.
The Tube Screamer. Sounds like a TS is supposed to. The best thing about it is it saves me some valuable space on my small crowded pedal-board.
15 or 5 watt switchable.
What I Don't like:
No reverb. Not a big deal. I rarely use it. I have a pedal if I need it.
Effects loop. Actually this amp places the loop after the TS and boost but before the 12AX7 pre-amp. Still better than no loop.
Another good thing was the price $299 with coupon for free Carlo Robelli acoustic. just sold for $65 (half price) bringing amp cost to $235.
Pictures show test run with home made 1X12 cab with mystery speaker, but amp really shines with my Laney 2X12 with Celestions.
no cat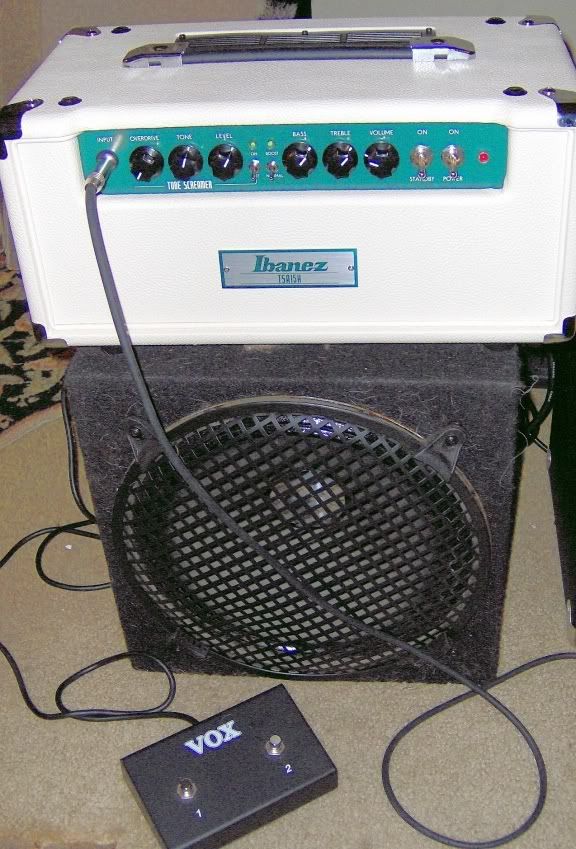 with cat