This 98 Lp Special has been my workhorse guitar for about 4 years now. It had been beaten and abused when I got it. All except the frets which looked new. Banged around but not played. I think someone just took their frustrations out on it as they tried to learn to play.
I installed the Bigsby.
It had the P100 pups that sounded good but are really more like HBs than P90s. I wanted to try something a little different. I always liked the GFS Retrotron Liverpools so I tried a set of the new mini Liverpools with the P90 mount. I loved the neck. Creamy smooth jazz tones. But the bridge pup wasn't cutting it. All this talk of P90s here on HCEG lately had me gassing for a P90. I found this overwound Jason Lollar on Cl so I gave that a try. An amazing pup. Works real well with the mini HB. Great for going from smooth chords to crunchy P90 leads.
These pups really gave new life to my old workhorse.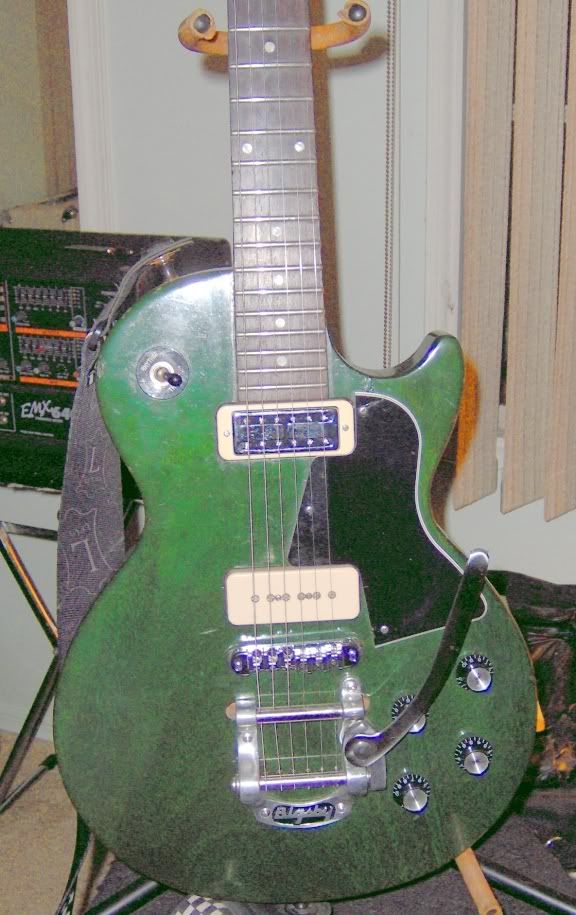 P.S. Could someone please tell me what this color was called? sort of a transparent green. Like a green version of TV yellow.