Last week on Friday I was bidding on a guitar and I lost it. But then a couple hours later, my auntie called my mom up and asked if I would like to have an electric bass guitar. So her and I drive over and we talked for a bit, then she brought down the bass. I was stoked. But then she told my uncle to bring down the other ones. He brought down 3 other guitars that he didn't play, nor wanted. So she gave those as well!
The irony was amazing lol. Lose out on one guitar and get four, the same day! Plus just before she called, I went to my back up plan of ordering a Digitech GNX3 if I hadn't a won the guitar on eBay. So overall a very sick and ironic NGD x4
Here are pictures. Enjoy!
Ibanez Bass. I still don't know what model it is.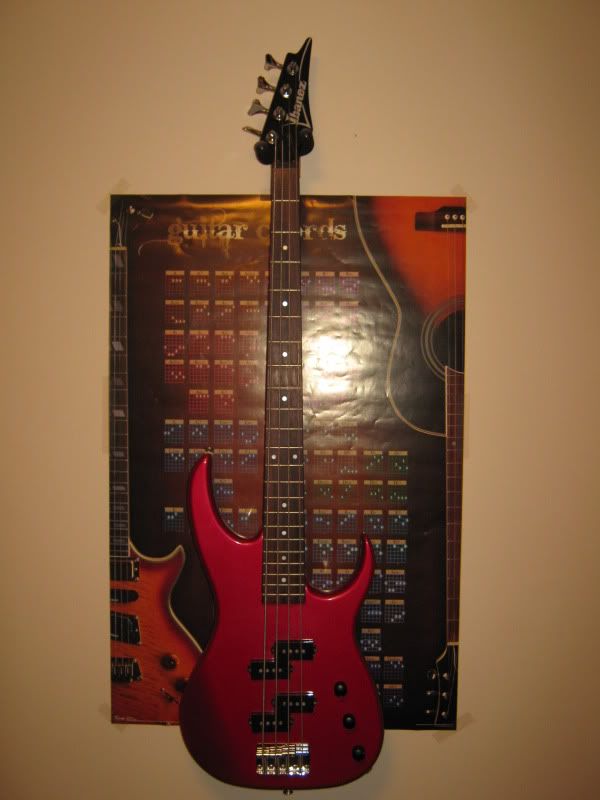 Basic Squier strat. Dig the single humbucker it is. Plays very well for what it is.
Washburn X Series strat type. Basic R&R guitar.
A Washburn off brand acoustic/electric. The neck had a horrible bow and the action was pitifully high. So I adjusted the truss rod and shaved the bridge. Plays great now.
Just a picture of my full guitar rack now.