GAS has been getting the best of me lately and today I succumbed. I have been longing for a hard tail Strat for years. Most of the ones I find are from 1978-79 and command a price of $2000 or more on eBay. I recently found one at Guitar Center in Toledo; normally too far away for a casual commute, but my daughter happened to have a softball tournament there this past weekend so I stopped in to see it.
It was a modern (2007 I think) American Standard Stratocaster Hard Tail. Even this recent model was asking a premium price of $800 while most Standards in my area are between $500 and $700. It was flawless in fit and finish, but otherwise felt tonally dead and had neck buzz up and down the board. Still, I offered a reasonable $750 out the door, but that didn't happen so I walked.
Then, last night a guitar that has always piqued my interest hit Indiana's Craigslist: a first run Godin Radiator in Daphne-like blue and toaster pickups. I had the day off today and headed south to see it.
The Radiator looked awesome and played as good as it could, but I realized it wasn't for me. Then, I spotted an Ibanez Roadstar RS130, characterized by its 3 single coils and a
hard tail!
I pulled it down and played it -- result: awesome. Surprisingly it was a hundred less than the Godin (price-wise I figured they would have been on par with one another) and included the OHSC. I made my offer, laid down my cash and drove home with it in the backseat and perma-grin on my face.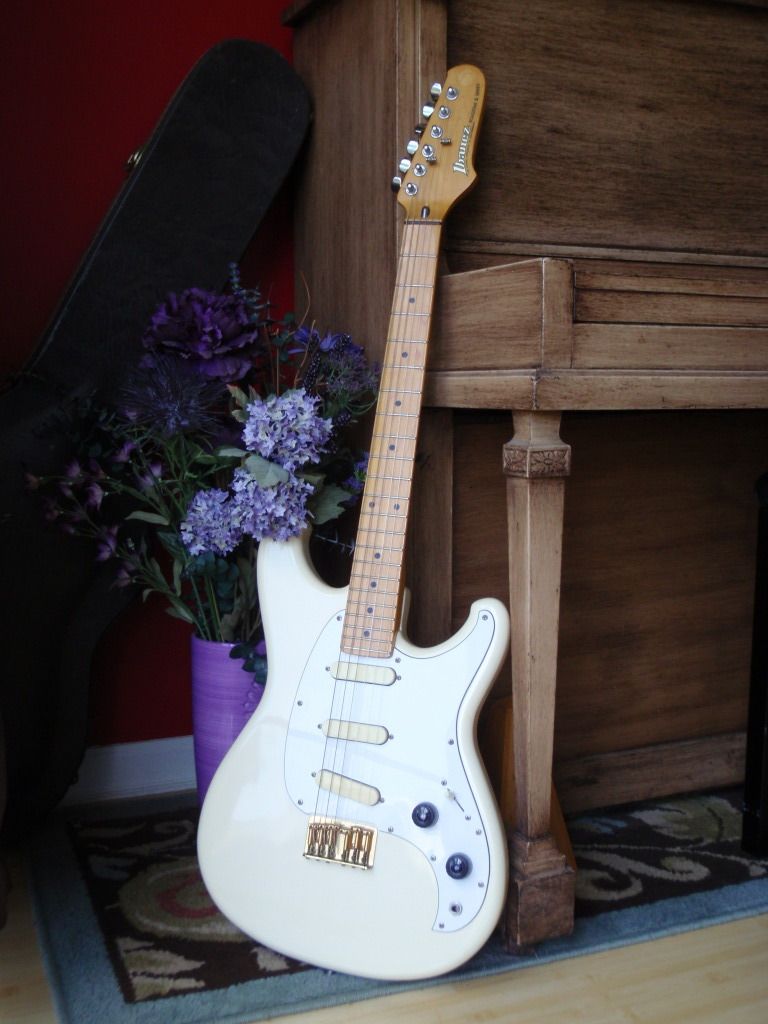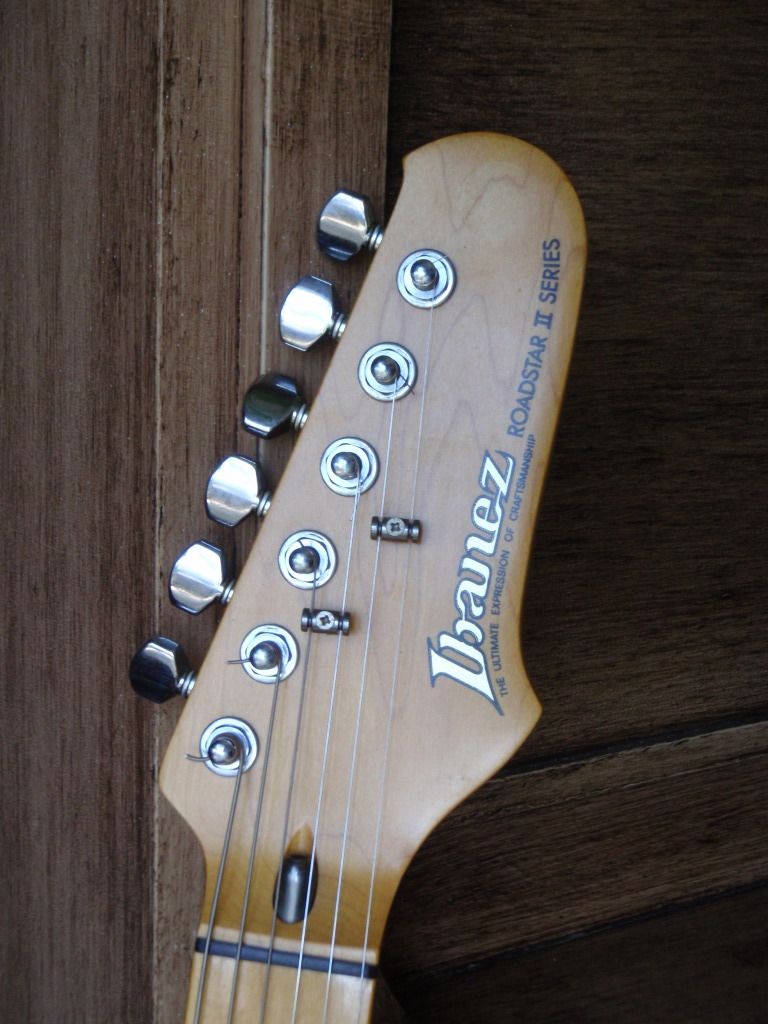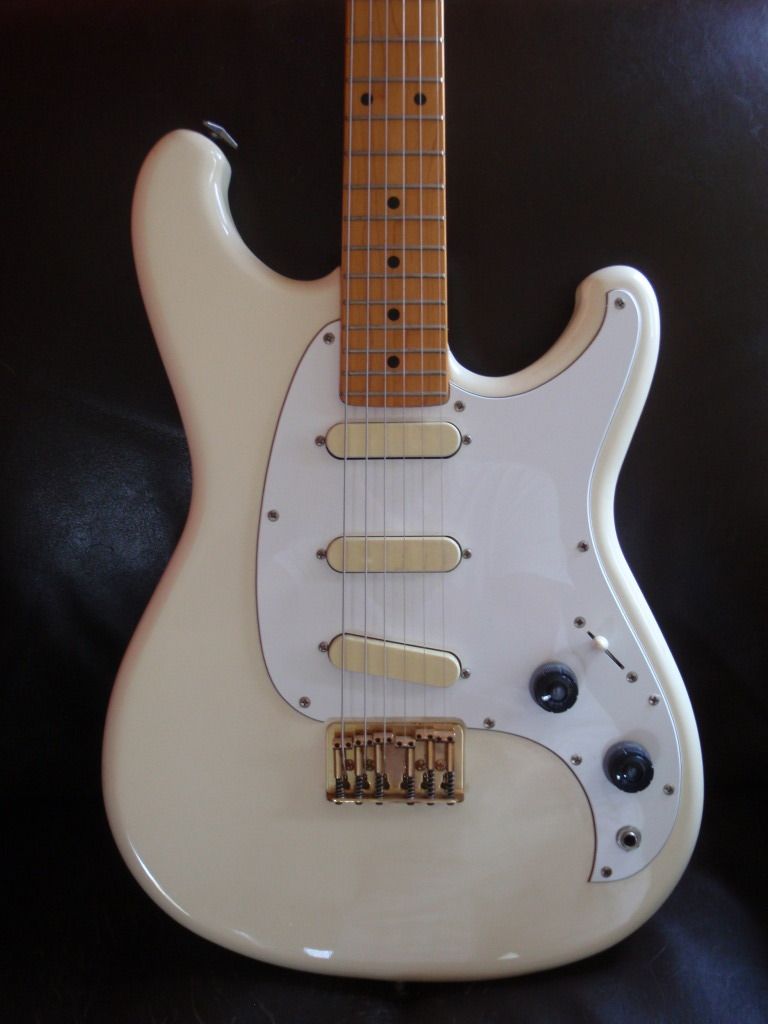 I don't know when I'll have time to make a clip, but no worries, this guy is 10x's better than me and has the exact same model, including color and year.