First up is this Frets inspired NGD. I walked into a local music store today and saw they had marked down their Melody Makers to $299. Resistance was Futile. My first "real" guitar was a 1968 blue MM SG, although it had 2 single-coils and nobody knew anything about baked maple then. This thing plucked a nostalgic string in my heart. I'm very pleased with it, and no the volume control does not get in my way.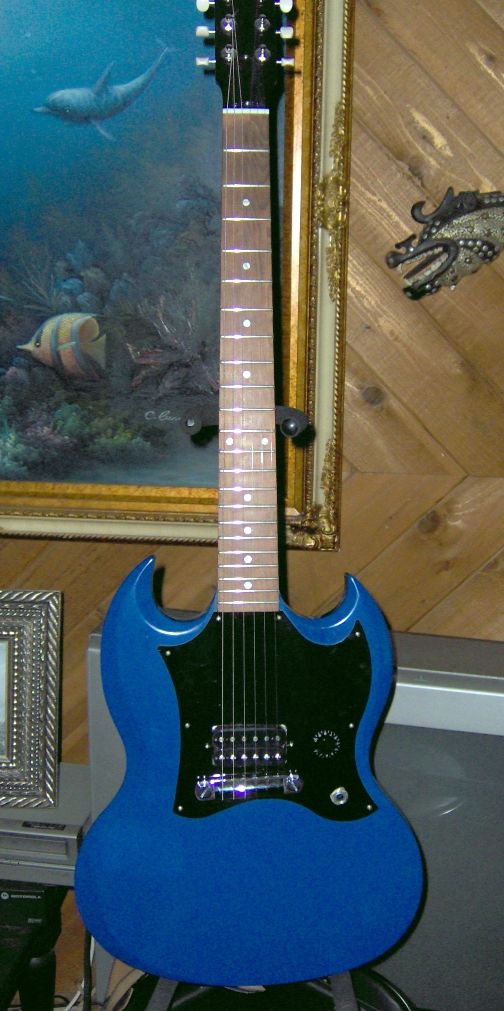 A couple of days ago my neighbor who has been laid-off from the railroad for some time came over and asked me if I wanted to buy this Ibanez Artcore AS73. I really didn't need it but I wanted to help him out. The tone pot for the neck PU is completely shot. It just spins around. This is something I'm not looking forward to repairing. but I'll do the dental floss thing.
After looking around and pricing on ebay we agreed on a more than fair price. It plays OK. I put 11s on it but I don't like the pups. Any suggestions? I don't want to invest a lot and I think I'll set it up for slide. I was thinking GFS Surf 90s.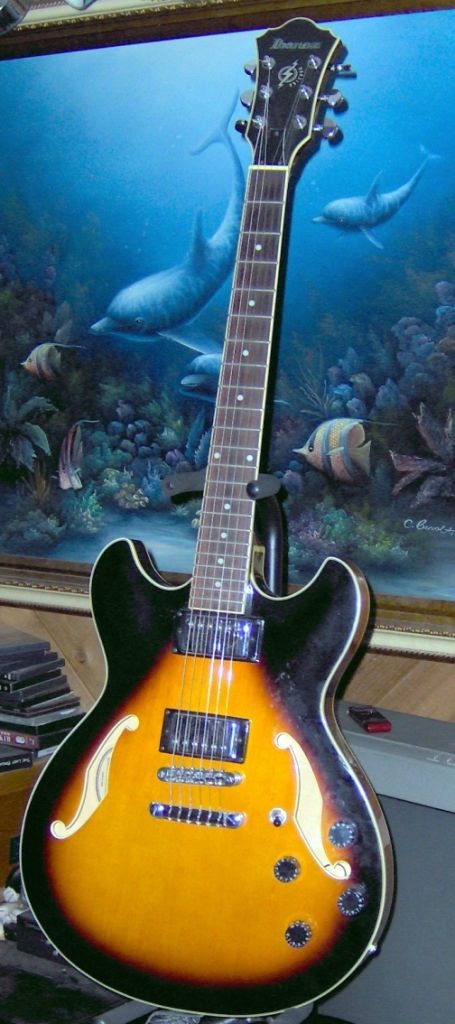 Last but not least (and OT, sorry) is this vintage 1959 Farfisa Italian keyboard organ type thing that I got ridiculously cheep in a thrift shop. It's absolutely mint and in tune. It makes a very cool and unusual sound (think Tom Waits) and it just looks so cool.