I heard about this on NPR today - I believe the radio said they'd be broadcasting the story about this tomorrow.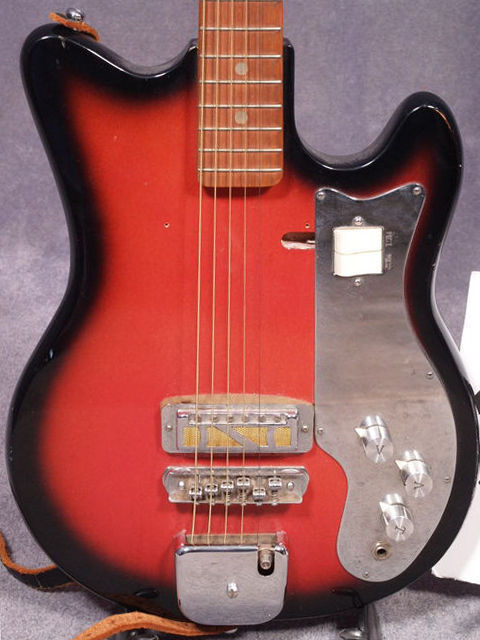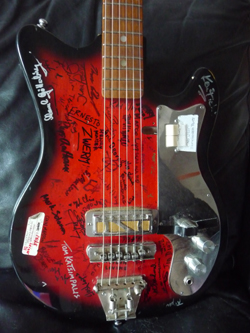 Quote:
On Oct 20, 2010, Nick Didkovsky and Chuck O'Meara (that's us) bought a $100 electric guitar from Elderly Instruments. We did not know what it sounded like or if it even worked, but we were charmed by its no-name vibe and single bridge pickup that looks like an old radio.



A bunch of our guitar playing friends were instantly charmed, too, including (take your time reading this, it's an awesome list): Alex Skolnick, David Starobin, Elliott Sharp, Mike Keneally, Barry Cleveland, Fred Frith, Henry Kaiser, Mark Hitt, Keith Rowe, Nels Cline, Andy Aledort, Hillary Fielding, John Shiurba, Karl Evangelista, Phil Burk, Ray Kallas, Janet Feder, Thomas Dimuzio, Julia Miller, Chris Murphy, Chuck O'Meara, Marty Carlson, Shawn Persinger, Kai Niggemann, Steve MacLean, Ken Field, Roger Miller, Michael Bierylo, Bill Brovold, Larry Polansky, Biota Bill Sharp, Ava Mendoza, Amy Denio, Bruce Eisenbeil, Caroline Feldmeier, Colin Marston, David Linaburg, Hans Tammen, James Moore, Jesse Krakow, Jesse Kranzler, Joe Bouchard, Jon Diaz, Josh Lopes, Kobe Van Cauwenberghe, Marco Cappelli, Marco Oppedissano, Joe Berger, Mark Solomon, Mark Stewart, Mike Lerner, Nick Didkovsky, Rhys Chatham, Ron Anderson, Taylor Levine, Tom Marsan, Greg Anderson, Han-earl Park, Del Rey, Teisco Del Rey, Matt Wilson, Bruce Zeines, Toon Callier/Zwerm, Juan Parra, and Wiek Hijmanns.



The $100 Guitar passed through the hands of over 65 players, each of which recorded a piece with it (anywhere from a few seconds to 3 minutes long), and then passed it on to the next player. We got enough pieces for Bridge Records to release a double CD (see below!).



The enthusiasm is kind of staggering; we started this idea and 48 hours later we were overwhelmed by the positive response!
READ/SEE MORE HERE (Including Vids)
http://www.100dollarguitar.com/