I just pried the cover off of an Epiphone humbucker I had lying around. It was from an older model Les Paul... the one I affectionately refer to as "The PoS."
Here's the result: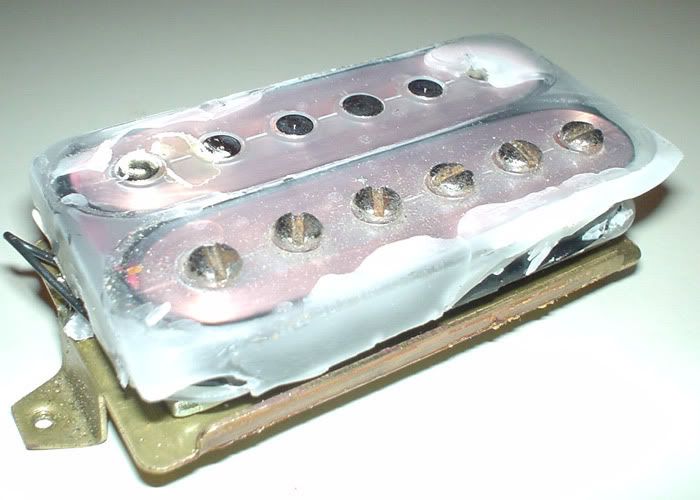 Kinda hard to tell because of the rather insistent flash on my bargain digicam, but that's a clear plastic slab top, plus all the wax.
I'm thinking that probably won't look cool reinstalled into the PoS... luckily I didn't have any intention of doing so anyway. The cover, incidentally, was only held on by the wax and some kind of brown, booger- like substance at the seams on the bottom.
But there you go: The Science Of Suck.

And hey, I got a free pickup cover out of the deal. Sweet! That pickup has now redeemed itself.