So I bought this hacked up Yamaha AES-820 for $100. It had a long list of problems including a spray painted body, shoddy electonics, and no-name pick-ups installed. I wish I had a picture of it when I brought it home. It was poorly spray painted this hideous red/brown color. A friend has been working on the body/neck and something really cool came out. I told him if he had to to sand it all the way down to bare wood. Luckily he stopped short of that and this is what we got.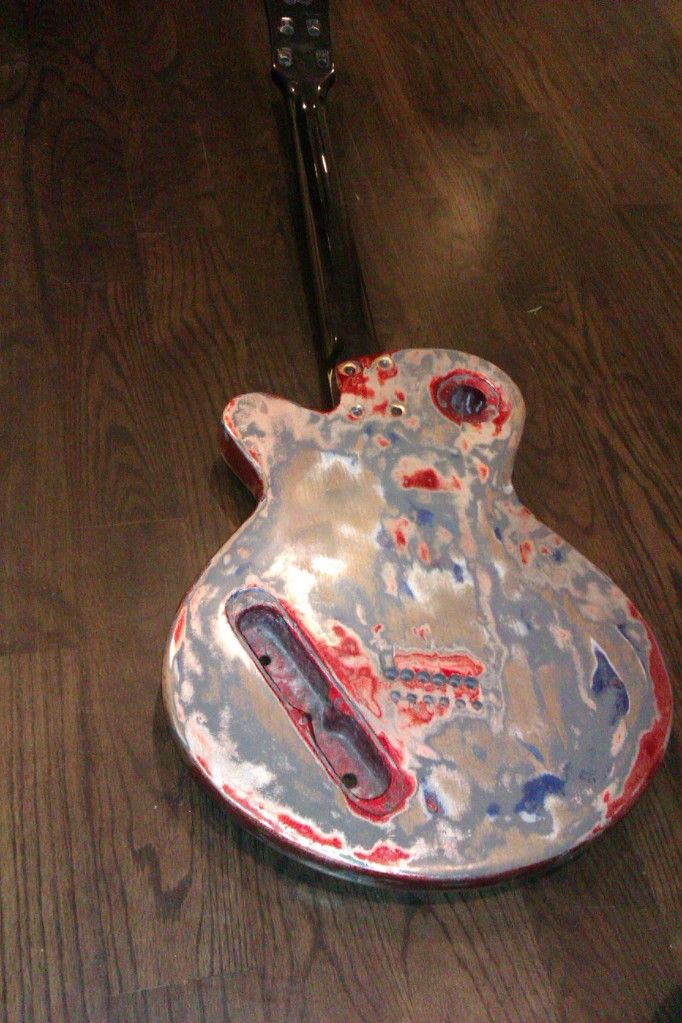 I am in love with this thing now. It's got bare wood, black filler, white sealer, gray primer, metallic blue, and metallic red all coming through. It's been gone over with a buffer which makes it look like it's been clear coated.
We are building a set of custom P94 pick-ups for it right now. The next big step is to knock some shine off of all the chrome hardware. As soon as we get the pick-up covers we will be doing that. Hopefully, sometime next week.