Very chuffed about this one. After waiting a long time to find one, I finally have another one of my dream guitars - an SG 61RI with Maestro.
This ones a cracker too. Being in the UK, these dont turn up too often, so I knew I'd have to take a chance on one getting shipped from the US. Not that they turn up too often there either! I found one that looked in very good condition on ebay, I made the guy an offer to end the auction early, and he accepted.
Due to the Christmas rush, it has took nearly 4 weeks to get here. However, it has been worth the wait. Ive oiled the fretboard and put new strings on and a quick setup, and its truly excellent. Its my 4th SG, after having 2 standards and an SG Classic (still miss that one), and its the best one yet.
The original owner had heated the vibrato bar to straighten, so I'll replace that eventually. Also thinking of nickel grovers would set it off nicely.
Enough rambling, pics: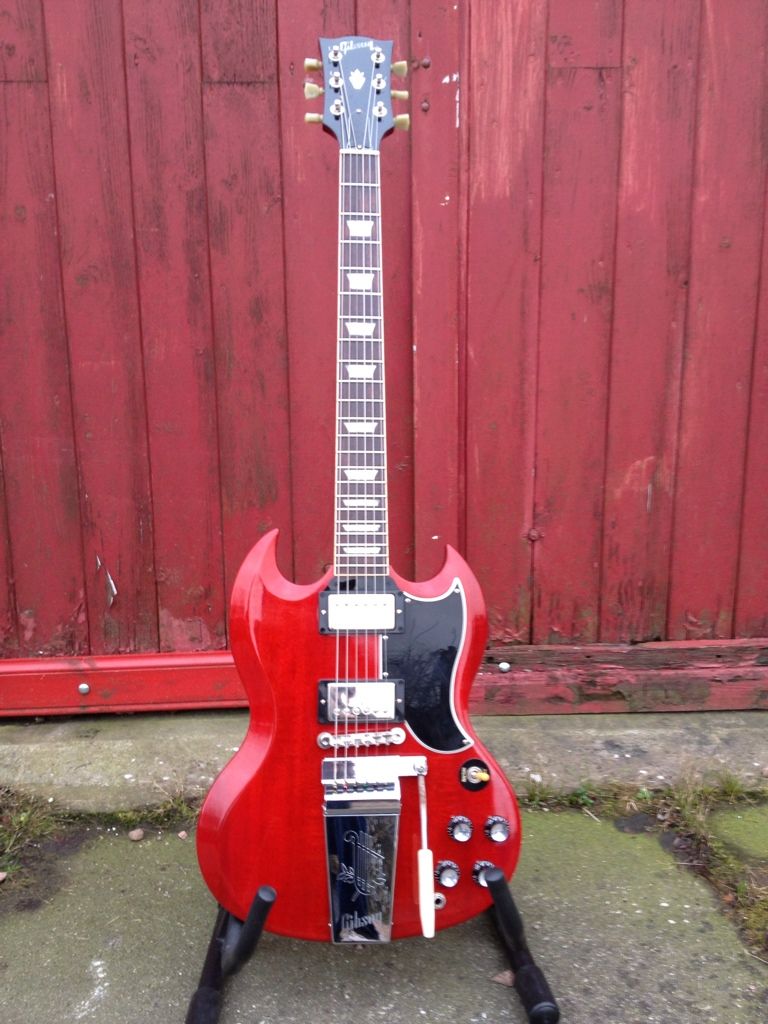 Had to show the pink case, always liked these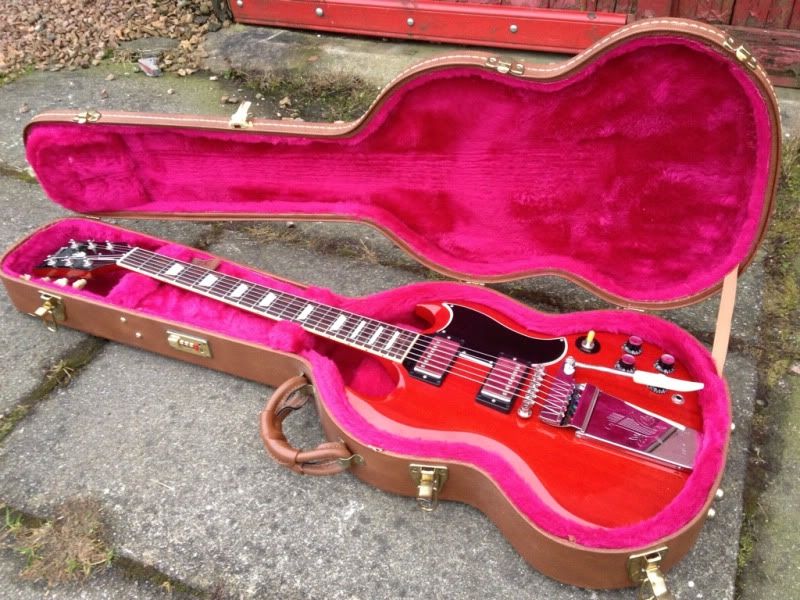 With some of her friends