I need to be able to put down some acoustic for an upcoming project. I've had an acoustic around all my life. Just the one. It's a Yamaha. My mom got it when she was a kid in the 70s.
It's really old and beat up, which means it sounds pretty good, but it's becoming increasingly difficult to play, and more impractical, especially up the neck. The frets are beat to **** and the neck is too bowed. The intonation is bad. It needs major restoration to be a practical guitar anymore.
I'm curious about getting a new acoustic, but unlike with electrics where I've bought, sold, traded and owned many of them in my life -- I've never actually purchased my own acoustic. Ever.
I'm looking to spend $500 or less. My preliminary research and bias towards Yamaha has led me in this direction: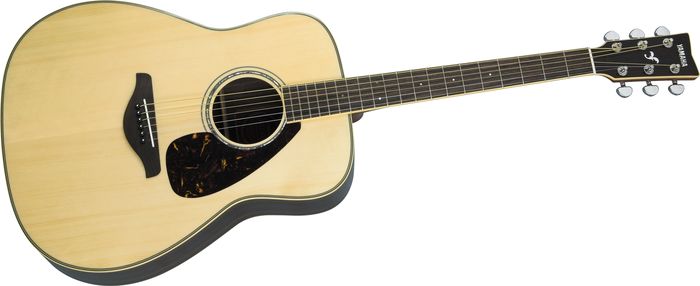 Ultimately I'm not married to anything, the criteria would be -- most likely a dreadnaught style, 6 string, and no tacky electronics or onboard anything. I just want a core, 100% acoustic guitar. My mom's Yamaha is known to have a very deep, warm tone that I rather like, and this is the type of sound I'm interested in from an acoustic.
I see there are many brands, and many of them I am completely unfamiliar with. Would appreciate any advice.