Ahh yes, JUCIFER!!!!!! I have met them too and Amber and Edgar are amazing. Too bad they're married though cause Amber is so hot. I
Amber!
Here's a couple shots I took when they played in Portland last year: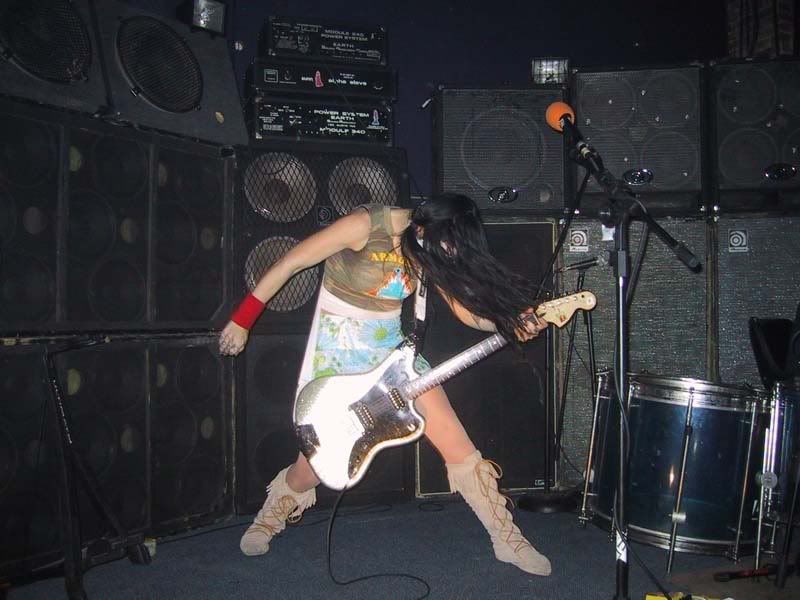 OK, for those who don't know, Jucifer is a TWO PIECE BAND. All those amps you see (and there's more you can't see cause I'd need a super wide angle lens to get it all) are Amber's. Yup, she's playing through all that **************** herself. She told me that she designed the rig herself (it does evolve from show to show). The only way I can describe their show and sound is SONIC ORGASM. Jucifer. **************** yeah.