Several of my friends and I have been meeting up every other week to brew a batch o' beer and it has been so much fun. I didn't realize what an art form it really was. There is just something so cool about a recipe that has been around for a thousand years. Anyway, we've got three batches bottled thus far - an Amber Ale, a Stout, and an IPA. We've got our second Amber in the Carboy right now.
It has definitely been a learning process, and it is certainly trial and error to some extent, but seeing what works and what doesn't, and getting to create something completely new and unique is why we do it.
The first Amber turned out a little too sweet, the first Stout was really good, but more like a Porter than a Stout, and we think we might have not let the IPA ferment long enough since we use priming sugar to carbonate during the bottling process. They are really really foamy, but they taste good!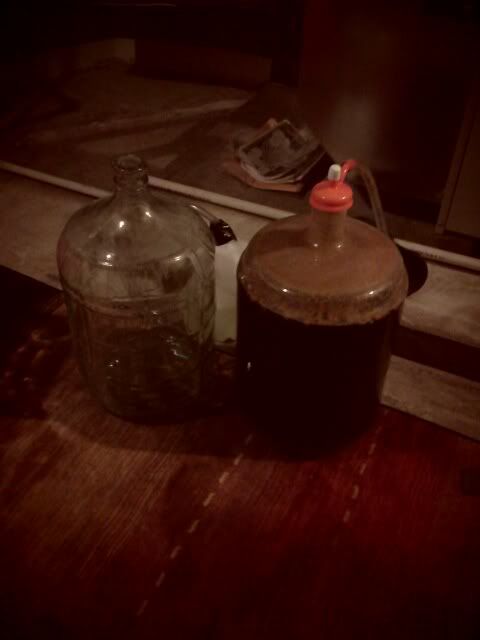 Anyway, just wondering if anyone else was into brewing. Thought maybe we could share ideas, tips, and pics, maybe even arrange a local taste testing????
Cheers!