So this guitar:
Is now ready for some clearcoat after being repainted with a matching headstock... its actually a deeper blue that how it photographed: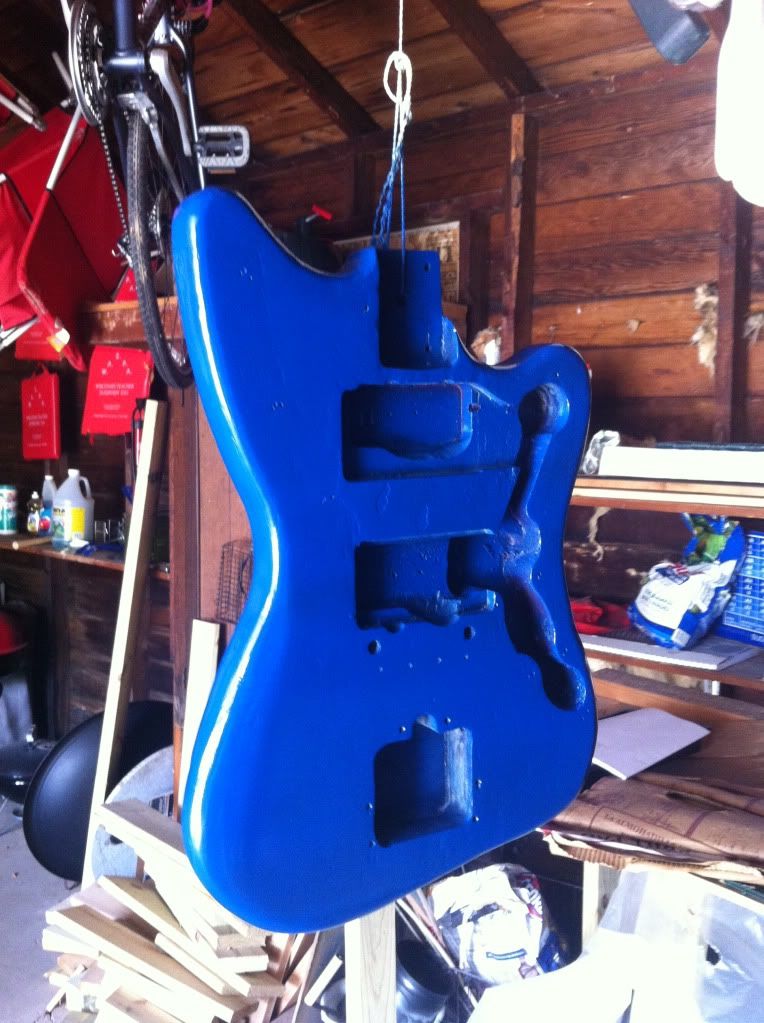 It will still have the back pickguard and pickups/hardware, so what would be a good word(s) to put on a waterslide decal and get on that headstock?
At first I was thinking Grungecaster as it is mustang meets jaguar meets telecaster and kinda ratty like the early 90s...
BUT
Then I was thinking in honor of a great TB show calling it:
Tobias
because I just blue it
[in Fendery font with yellow/golden/coppery inside color and black outline]
with ANALRAPIST in thin black Arial CAPS like "Jazzmaster" under "Fender"
lol... so that's likely easy enough to beat right?