all y'all pussies with princeton reverbs need not continue reading, this thread is about the Hi-Tone DR201 SAP.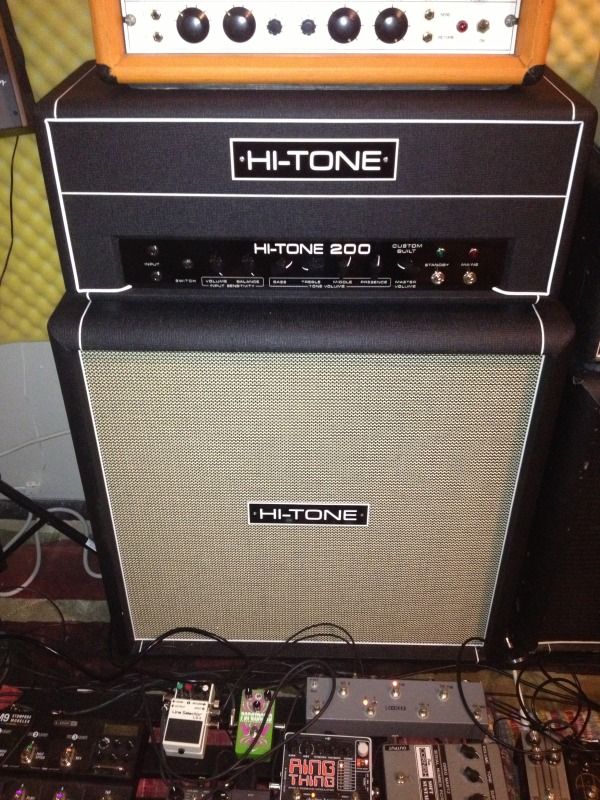 your amp might be sensitive and thoughtful. this is the amp that bangs yr girlfriend and sends her packing back to your sorry ass. a viking warrior from hell sent to rape and pillage yr village.
Pretty much the ultimate amp, imho. it has all the power (and more) any dictator would ever need, but it also sounds fantastic at lower levels with the master down. it has all the Hiwatt cleans you could ever want, but it also is capable of over the top Hiwatt overdrive. it's capable of getting dirtier than my 4-holer 50 watt. the boost switch is such a nice feature--it basically makes the amp like a switchable 2 channel hiwatt: hiwatt cleans, hiwatt overdrive at the click of a switch. you can set the balance so when you kick in the boost there's both a significant gain (distortion) boost and significant volume boost--or you can set it so there's pretty much just a gain boost (or anywhere in between).
The KT88's sound amazing--more full bodied sounding than the typical EL34 hiwatt (which obviously sound full bodied, but almost sound a little midrangey in comparison).
i will post some clips if i get a chance this weekend. in the meantime: