A co-worker of mine is moving this week and while going through his stuff he had a Fender M-80 combo amp that he did not use any more.
Pic is not mine but the M-80 looks just like this one.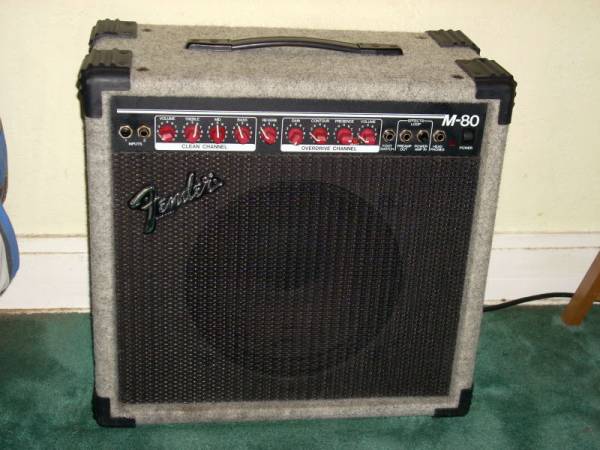 He knew I played guitar and offered it to me for free. He warned me that when he would plug in his guitar and it would crackle a lot.
I thought sure...it's free, maybe the crackling wasn't the amp...
I got it home and turned it on and instantly at
Full Volume SQUEEEEEEEEAL!!
A high pitch sqeal came out of the amp. I turned it off to stop it.
This is without anything plugged into it!
I turned down all of the knobs and turned it on again. And again the SQUEEEEL!!!
I laughed and thought oh well, it was free.
Does anyone know what this could possibly be?