When will my mother learn that just because I play guitar... it doesn't mean I want every shirt with guitars on them? I swear I get a package every month with two T-shirts in it.
Like so...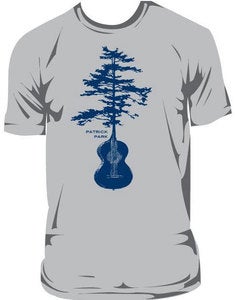 Maybe she thinks I still cant dress myself at 26.
Well.. I always need cloths to change my oil in, and wear while indoors.
Now if she sent me Guy Harvey shirts I would be appreciative
Anyone else get guitar related gifts from family that make you cringe?