as some of you may know, i acquired a new guitar recently. after many requests, demands, and death threats, i have finally succumbed to the pressure and present said new guitar forthwith.
ESP NT7, bitches
i was immediately displeased with the stock EMGs, so i installed a set of BKP aftermaths. they sounded great. after deciding to sell my LTD MH-417, i figured it would be a good idea to see if i liked the warpigs that were in it better in the ESP than i liked the aftermaths. the answer was a resounding YES. warpigs **************** all over every other pickup i've tried, period. looking at the EQ, you wouldn't think that would be the case. it is.
so, i present you with my BKP warpig loaded ESP NT7. (please excuse ****************ty cell phone pics. our camera took a dump, and my phone has a higher resolution than it did anyway)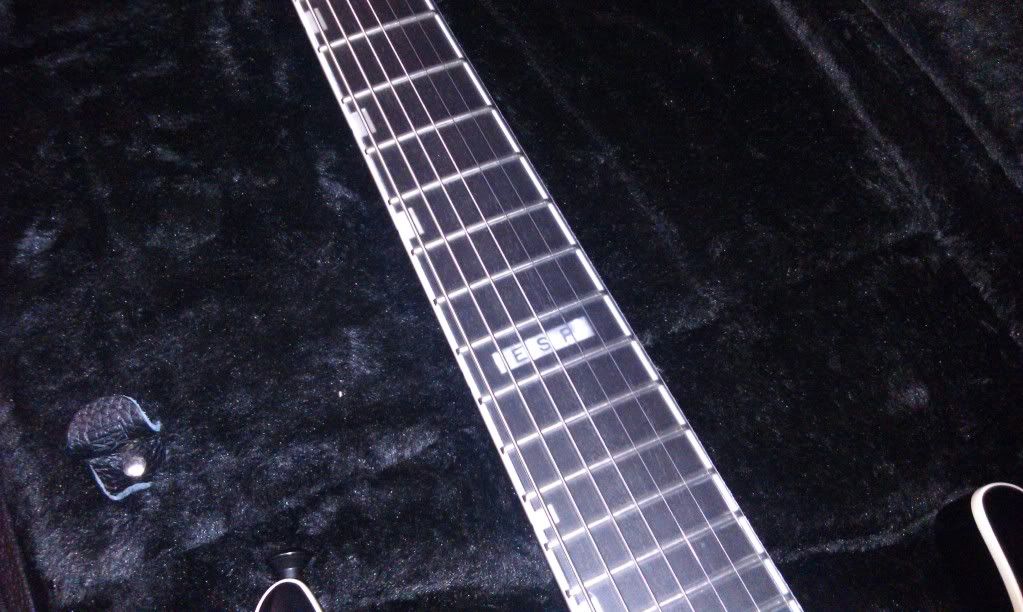 and for any of you that are bouncing around the idea of a 1000 series LTD being "close enough" to an ESP, you're wrong. save a little more and get a FAR superior instrument.
that is all.