I've just finished putting together my Pedal Train Nano. I've only really got into pedals over the 12 months, i've been having a lot of fun experimenting with the way they work and finding out a whole heap about what i like.
So here's mine, no show me yours!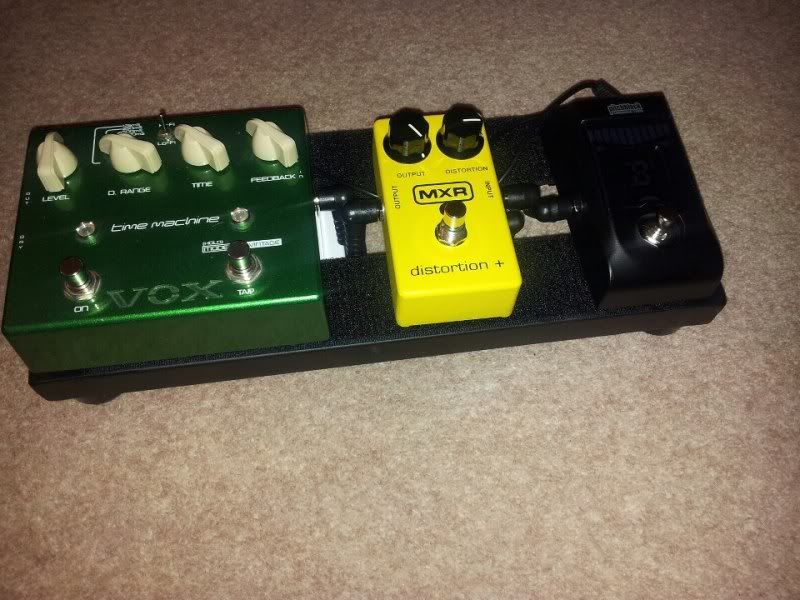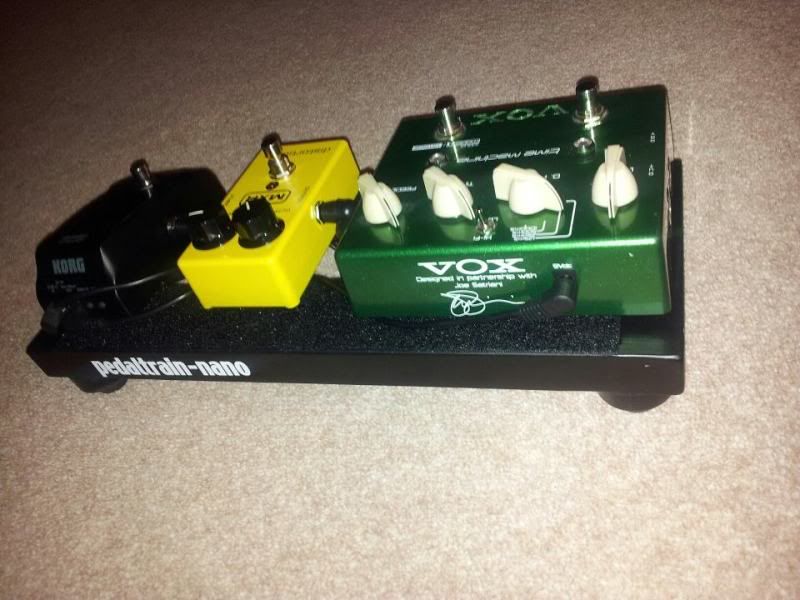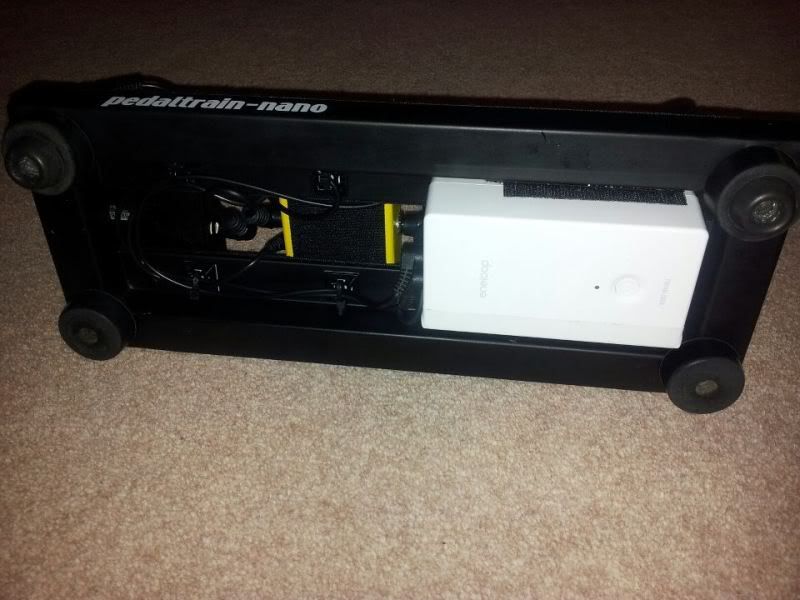 Korg Pitchblack, MXR D+, Vox Time Machine. Powered by the Sanyo Eneloop.