Hey guys.
I'm looking for an inexpensive, simple to use midi footcontroller and I'm checking this one out.
Now, I know **************** for midi pedalboards and midi language, I just want something not too big to carry around that'll let me floor switch presets on my Rocktron Voodu Valve preamp which is midi capable.
I'd like to get instant access to 4 or 5 presets per bank if that's not too much to ask, maybe switch channels for a multichannel amp and that's about it.
Will this **************** do it? any help much appreciated please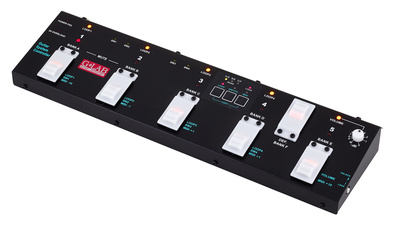 G Lab GSC-1 guitar system controller - MIDI controller and switch control centre for a complete guitar set-up, very thomann easy to use and program, programmable presets for 4 effects loops and 4 switches, 4x 9V outputs for external effect pedals, tuner out, MIDI out, "link" input for optional "wah pad", includes power supply and 9V cable set for external effects pedals. Dimensions: thomann 415 x 55 x 125mm (WxHxD). Weight: 1.4kg.