My band may need to upgrade parts of our PA system soon and I was looking at some Seismic Audio speakers. These in particular. $329 for the pair.
http://www.seismicaudiospeakers.com/...p/sa-155.2.htm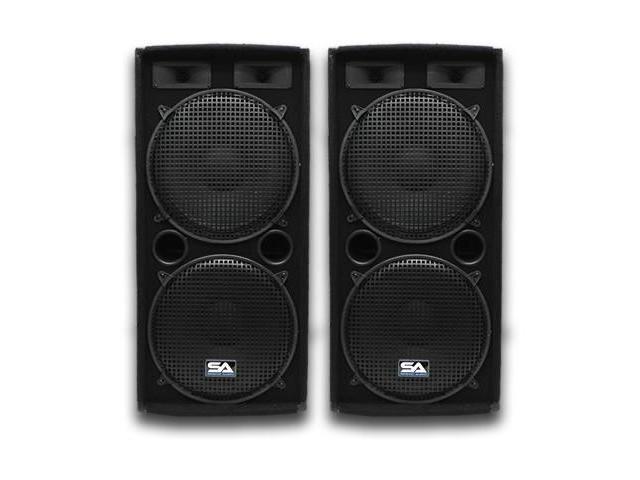 What we have now are some very old Yamaha single 12" speakers. An older model of these -
http://www.music123.com/pro-audio/ya...ay-loudspeaker
We play mainly small to medium sized bars and clubs and the Yamahas are just ok but they are small and sound as small as they are. We've recently started playing some larger venues and have been asked to play louder and unfortunately our 800 watt Crown amp and the Yamahas don't have any more to give and they distort when we try to turn them up as loud as the venues are asking for.
So, I'm thinking of upgrading to the Seismic Audios above if they are a half decent upgrade to the Yamahas and replacing the Crown amp with a Behringer inuke 3000 amp. I know opinions on the Behringer amps are mixed but what I'm really interested in is getting some feedback on the Seismic Audio speakers.
Are they a decent upgrade to the Yamahas or are they crap? And keep in mind that 90% of the time they will be used in the same venues we've been using the Yamahas, but for that other 10% we need something that with the right amp is capable of being louder and sounding fuller than the Yamahas without distorting.