I use three of these plastic rolling cases formy rig. The size is just about perfect (even if you really fill it with cables - the weight it still manageable. The wheels and telescoping handle make for easy schlepping. The removeable tool tray is perfect for miscellaneous stuff. The top has three multi-section "parts bins" that are molded into the top for small stuff.
In my setup - 1 is dedicated to my keyboard rig (pedals and cables in the bottom; tools, my vocal mic, bag with PSM200 bodypack, a couple of "Y' Cables, adapters, batteries, etc. in the removeable tool tray). 1 unit (with the tool tray removed) is dedicated for AC cables and speaker cables (4 - 50 foot, 4 - 25 foot speaker cables, 2 - 20 AC cables with quad boxes). The 3rd unit is dedicated to PA miscellaneous - mic cables, adaptors, etc.
In addition to being a case - I use 'em to sit and stand on when setting up at gigs. They've doubled as amp stands as well.
I live in Michigan and these live year round in my unheated garage - so they get lots of exposure to cold. I paid something like $30 each for 'em at Lowes - more than 5 years ago - and all three are still going strong. If I had to do it again - I buy 3 more in a heartbeat!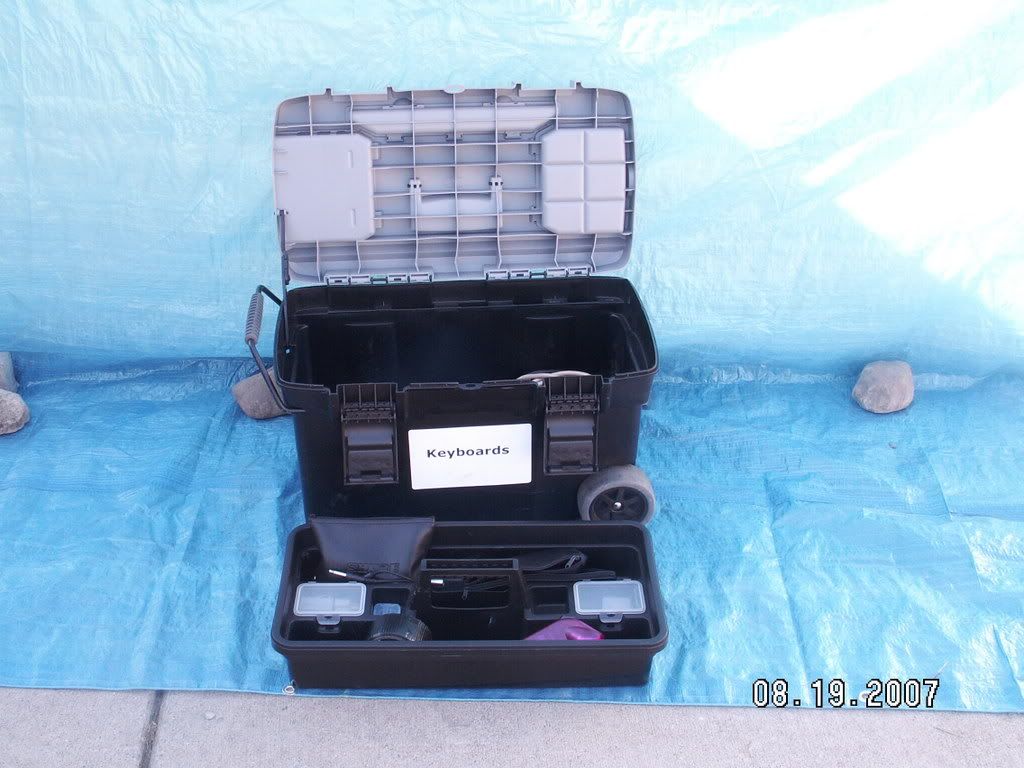 I haven't seen the exact make and model I have for a couple of years ... however here's a product that Lowes currently has that is damn close.
http://www.lowes.com/pd_336429-1156-...hest&facetInfo
=