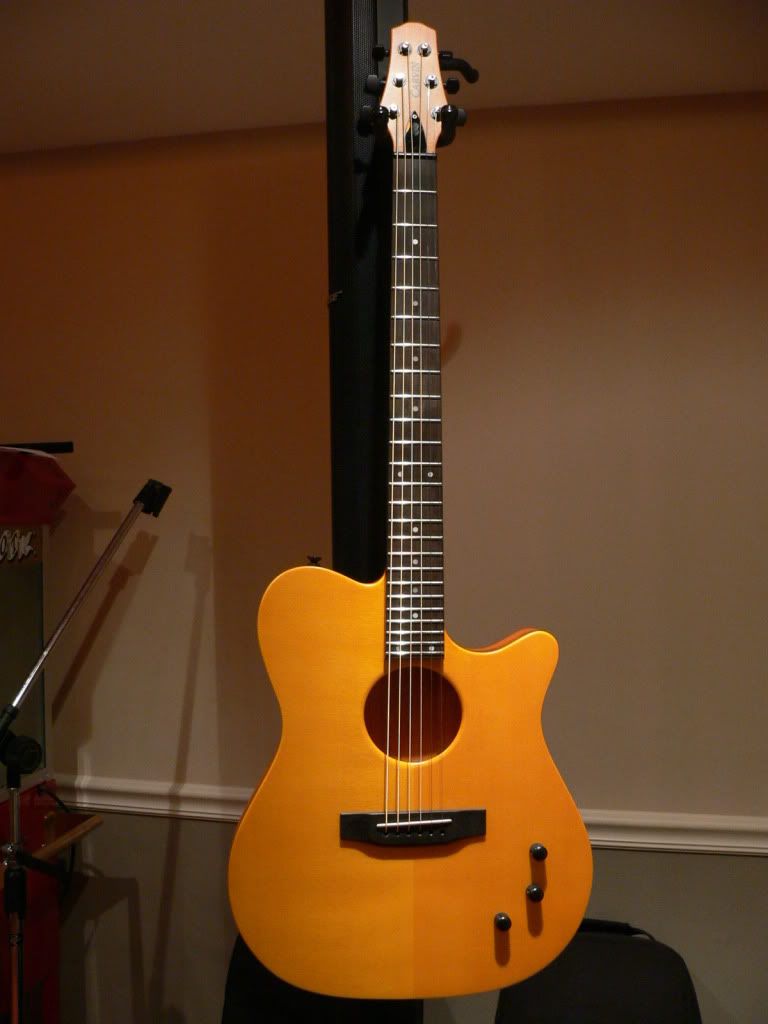 Here is the rest of the album:
http://s796.photobucket.com/albums/yy249/S...Carvin%20AC275/
Folks this thing is something special. Showed up in tune. You can see that the string height at the twelth fret is right under 1/16th of an inch.
I forgot to order straplocks with the guitar - so that will be the first upgrade.
I plugged it into my accoustic set up with the Bose L1 M2. Selected the ToneEngine setting for a Taylor T5 - and tried it without any other processing. Sounded fantastic. Played like a dream. I dialed in some of the Fishman Spectrum Aura DI - and it was even nicer. This thing sustains and like mad - and has very nice overtones.
The neck feels very close to my PRS WT necks. I ordered the 10" radius option so it would play as close as possible to the PRS necks.
The weight is comfy - and the balance is spot on.
Fit and finish are superb. The tuners (Sperzel Locking) are also nice. I chose the satin Vintage Yellow transluscent finish - with a spruce top. There is a little grain - showing through. All in all I think it is a very tasteful looking guitar.
Only paused in playing to get the pix posted. Hope you guys enjoy them.
I've played Gibson and Epiphone Chet Atkins SSTs, and a Taylor T5. This guitar was by far the correct choice for me. Very reasonably priced - IMO.
I still need to find the correct strap length for most of my playing - but that is about it.
I get the feeling that this Cavin/Bose/Fishman rig will serve me very well for my duo and unplugged acts.